Halloween is fast approaching and people everywhere are looking for new and exciting Halloween costumes to wear on October 31st. We've got all the best Halloween costume ideas for 2021 right here. We have everything for women, men, kids, and all the family. From scary Halloween costumes to cute little ones, there are tons of great costumes available.
For the Family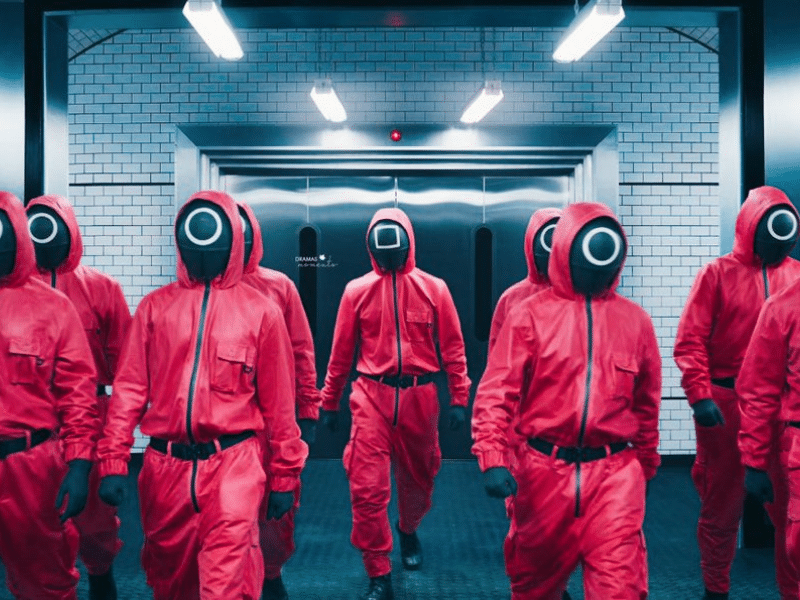 The Squid Game costume will most likely be popular this year as this newly released Netflix series continues to pique the interest of young teens and adults. You can choose from either the guard costume or the contestant costume. Either way, your family will be a hit with this costume.
You can buy it here – Squid Game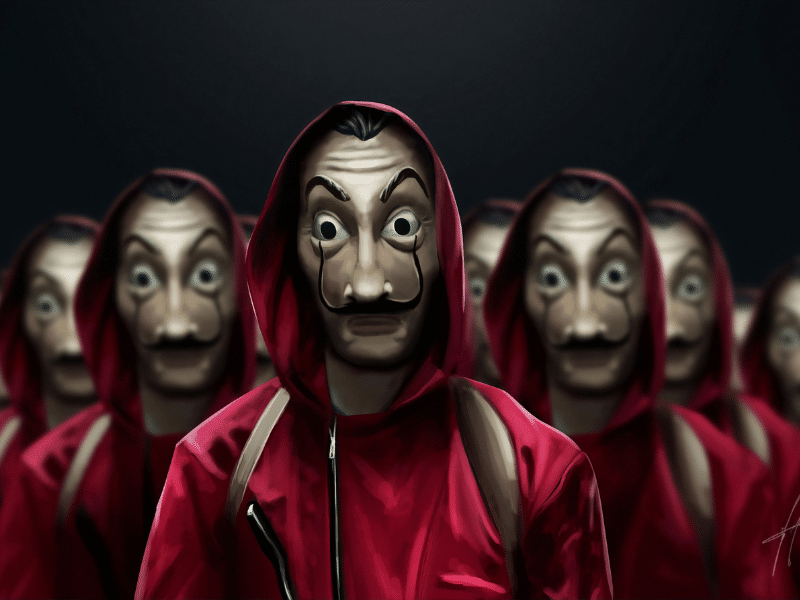 This costume is an instant crowd-pleaser with its subtle reference to the Money Heist series on Netflix. The outfit comes with a red jumpsuit with a matching Salvador Dalí mask. You can also make additional props like a bag full of money to complete the look.
You can buy it here – Money Heist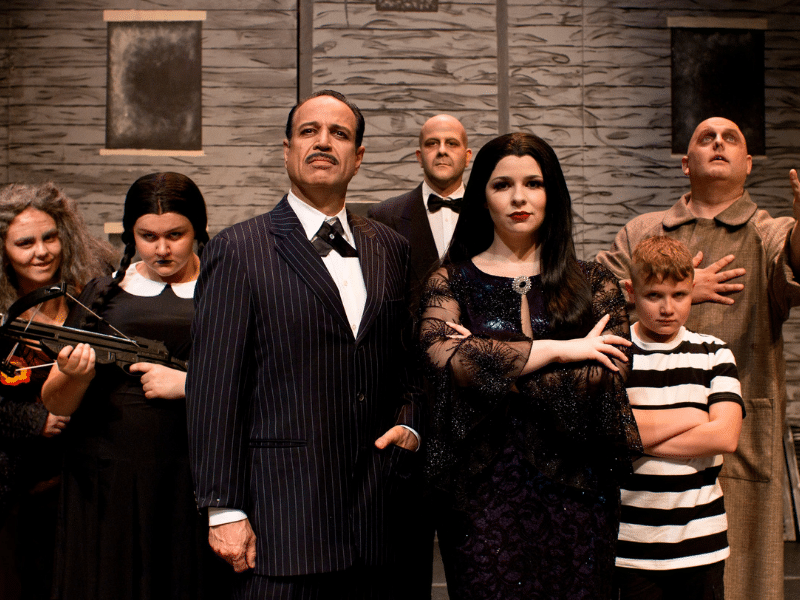 This Halloween, why not dress your family up as The Addams Family? You can be Morticia and Gomez and your kids can be Wednesday and Pugsley. It's a perfect opportunity to show your crabbiness and sense of humor.
You can buy it here – The Addams Family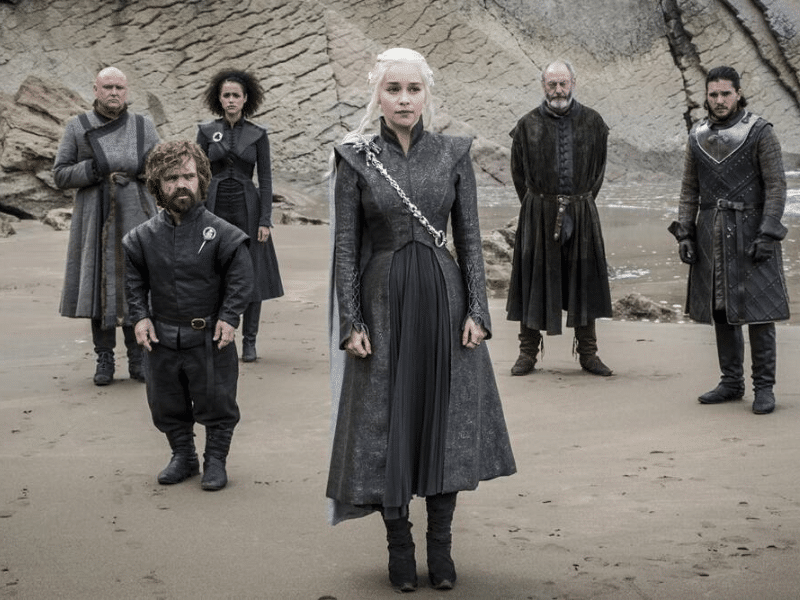 Can't get enough of Game of Thrones? Well, why not show your love of the Seven Kingdoms by dressing up as one of the great houses this Halloween? Your kids can be a dragon (and if you're crafty, they can be the dragon eggs) and you can go as anyone from House Lannister to House Stark.
You can buy it here – Game of Thrones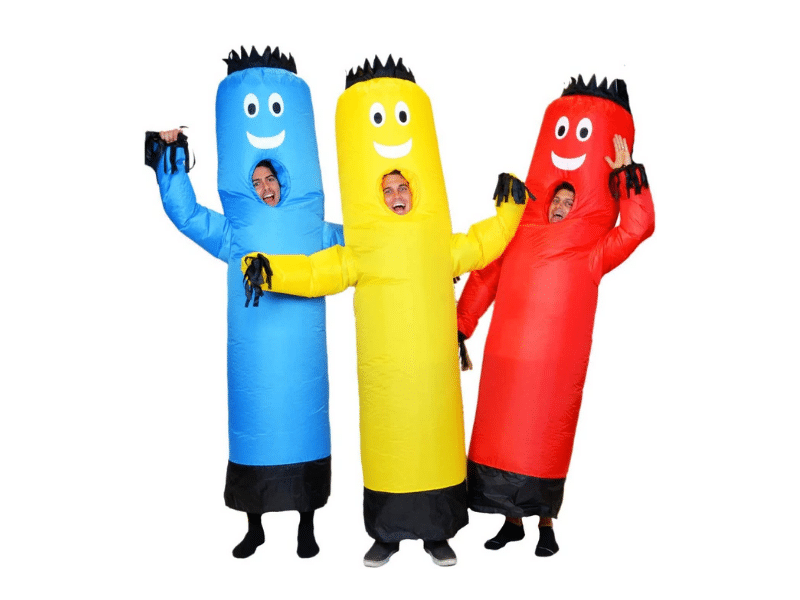 This costume is perfect for the more lighthearted Halloween costumes of 2021. Perfect for twirling around at raves or any event, these Air Dancer inflatable tube costumes are sure to get your guests talking!
You can buy it here – Air Dancers Inflatable Tube
For Women
Who doesn't love Harley Quinn? This Harley Quinn costume is great for any woman looking to get the attention of the crowd. You can either go for a jester or puddin' version depending on your preference. Make sure to wear your rainbow wig and you're all set.
You can buy it here – Harley Quinn
Maleficent is a fan favorite for Halloween costumes. The costume includes a long black gown with a detachable brooch and of course the long black horned headdress. You can definitely expect to get into character for this costume!
You can buy it here – Maleficent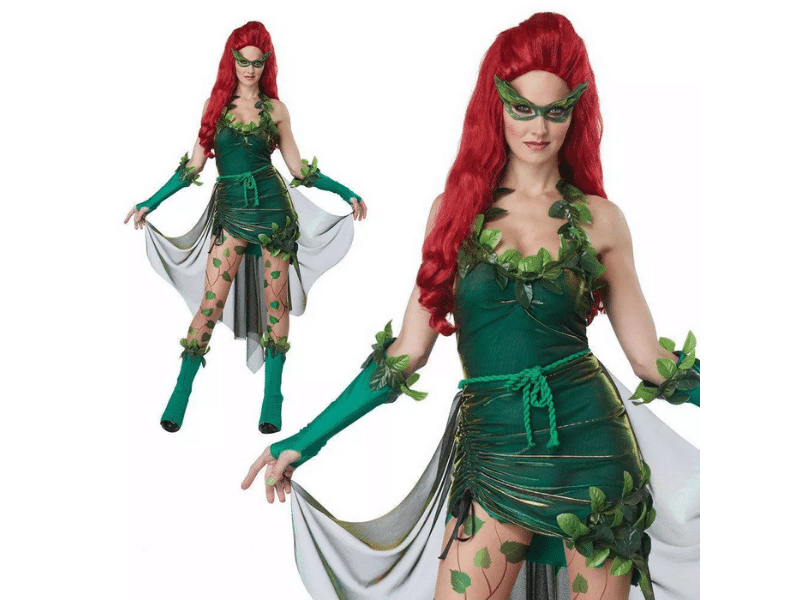 Another favorite villain from the DC universe is Poison Ivy. The Poison Ivy costume is sure to make you stand out. The outfit features a halter dress, mask, detachable train with waist tie, leggings, boot covers, and gloves.
You can buy it here – Poison Ivy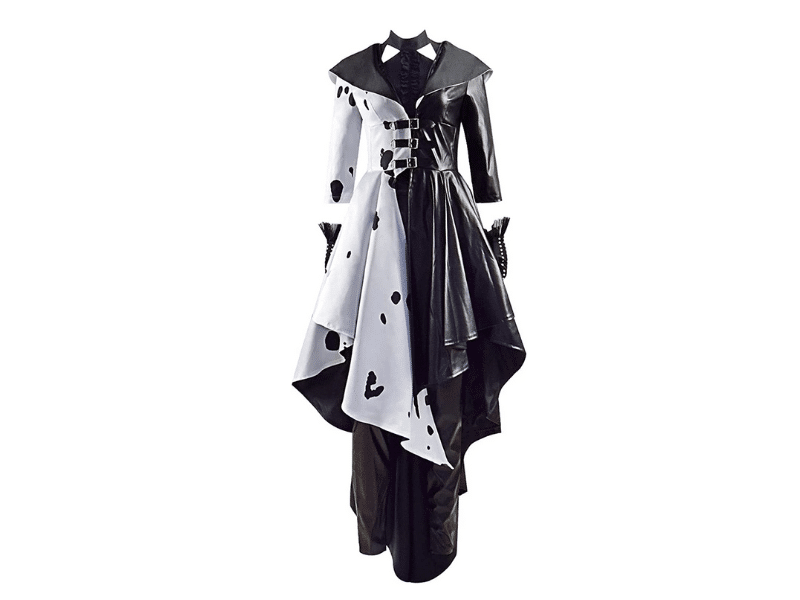 For the woman who wants to look not only evil but also stylish, we have Cruella de Vil. The outfit includes a long black and white dress with matching gloves for that extra touch of style. You'll need to add some red shoes and a wig to complete the look.
You can buy it here – Cruella de Vil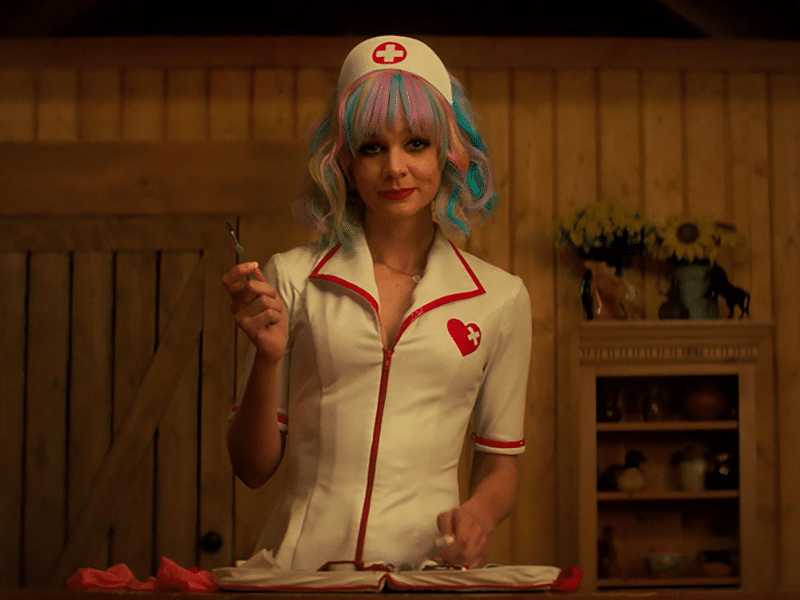 This costume is inspired by the thriller film – Promising Young Woman. It is about a young woman who is haunted by a traumatic past as she navigates balancing forgiveness and vengeance.
The costume includes a nurse dress, stocking, necklace, and a wig.
You can buy it here – Cassandra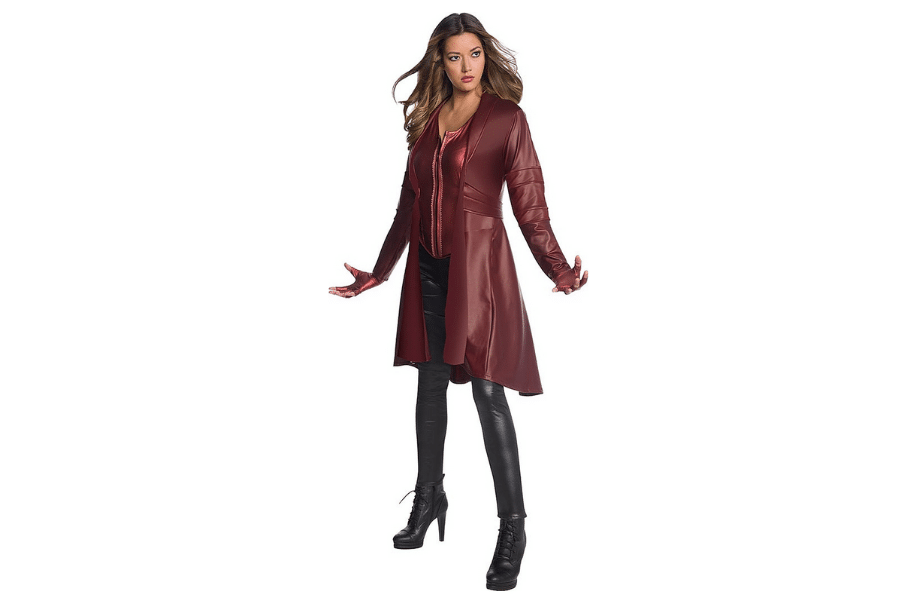 Another great dress-up option is Scarlet Witch. The costume features a long sleeve jacket, an attached shirt with a zipper, black faux-leather bottoms, and fingerless gloves.
You can buy it here – Scarlet Witch
For Men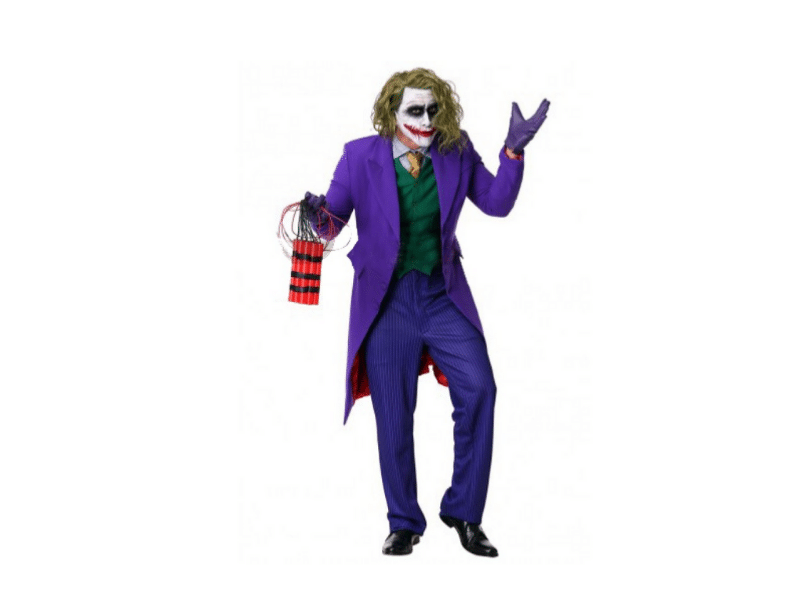 Inspired by Heath Ledger Joker's version, this costume is a great option for all those who want to go as an evil character this Halloween. The outfit comes with a jacket, shirt, pants, vest, tie, gloves, and mask.
You can buy it here – Joker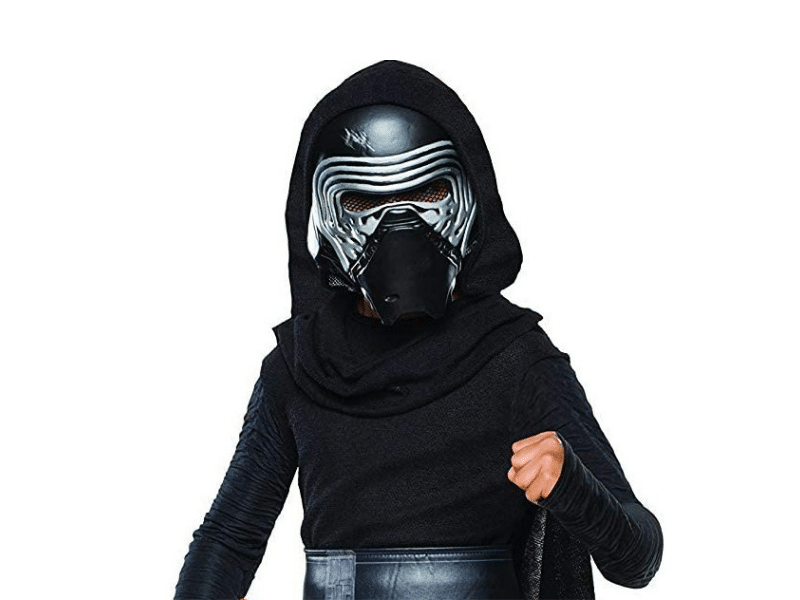 If you're a fan of Star Wars, then this Kylo Ren costume is the perfect Halloween outfit for you. The costume comes with a hooded robe, belt, and mask. Make sure to also grab yourself a lightsaber too!
You can buy it here – Kylo Ren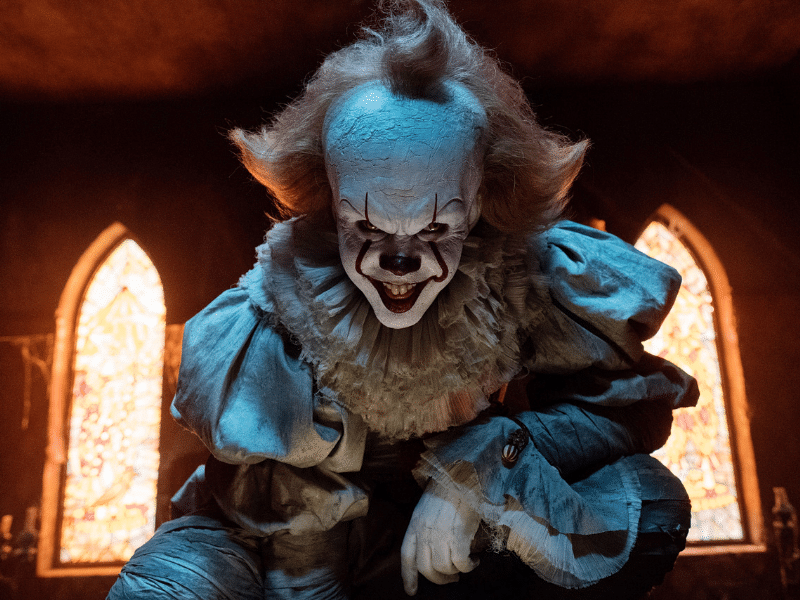 One of the scariest costumes out there is probably Pennywise. It is a great choice for anyone looking to scare the neighborhood kids this Halloween. This sinister costume includes a gray jumpsuit with red details and attached boot covers and molded mask. You'll also need to add a wig and clown makeup in order to complete the costume.
You can buy it here – Pennywise
For Kids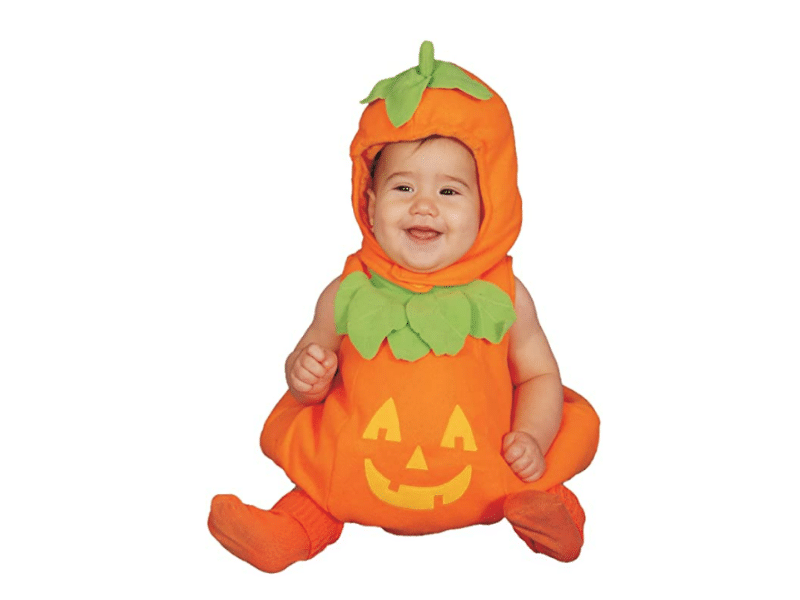 If you're looking for the best costume for your baby this Halloween, then why not try the Baby Pumpkin Costume Set? The outfit includes a bodysuit and a hood. This adorable smiley pumpkin outfit is perfect for your baby boy or girl.
You can buy it here – Baby Pumpkin Set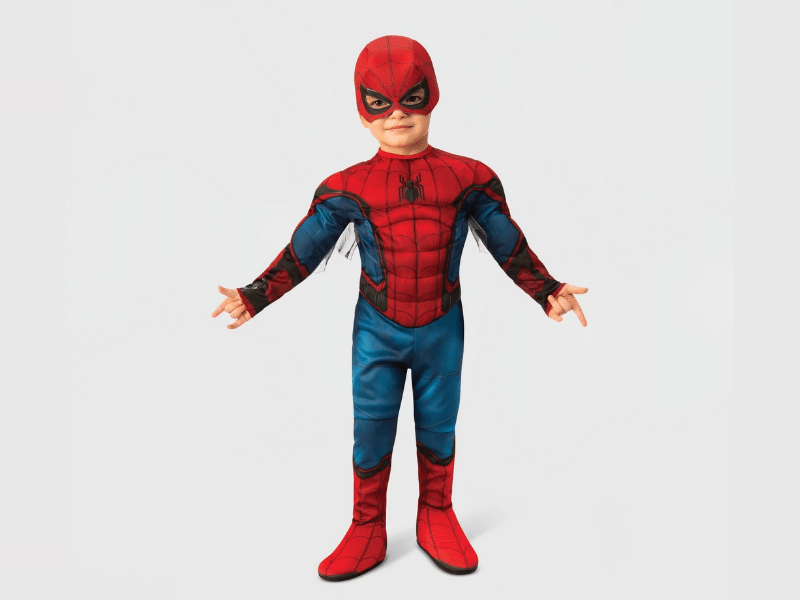 If you have a little boy who loves superheroes, then he will absolutely adore this Spider-Man Romper Costume. The outfit includes a blue and red jumpsuit and a hat with an attached mask for some extra Spider-Man fun!
You can buy it here – Marvel Spider-Man
Frankenstein is one of the most classic Halloween costumes that everyone loves. The green and black outfits include a printed jumpsuit with an attached tattered vest. You can accessorize with some fake blood to really make the costume stand out!
You can buy it here – Frankenstein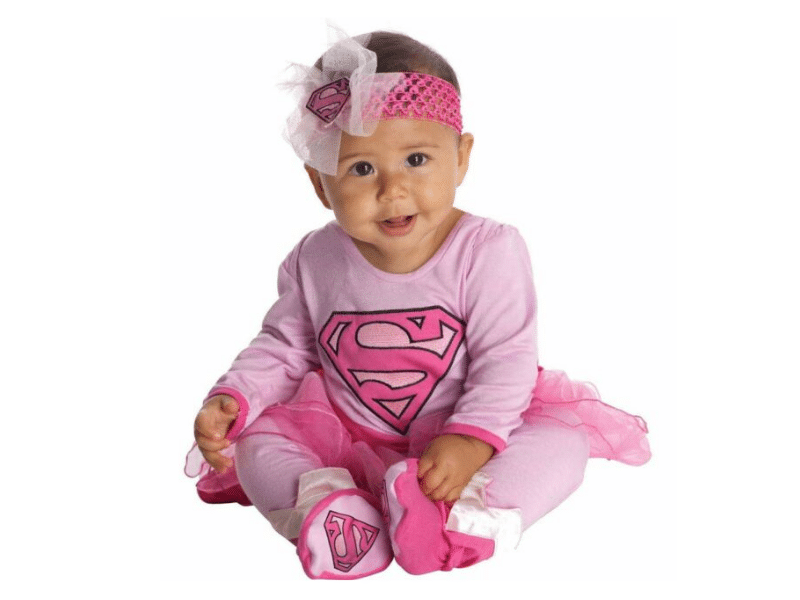 This supergirl Halloween outfit is perfect for your little one. The outfit includes an attached cape, pants, headpiece, and booties. Your little girl is sure to love this awesome superhero costume!
You can buy it here – DC Comics Supergirl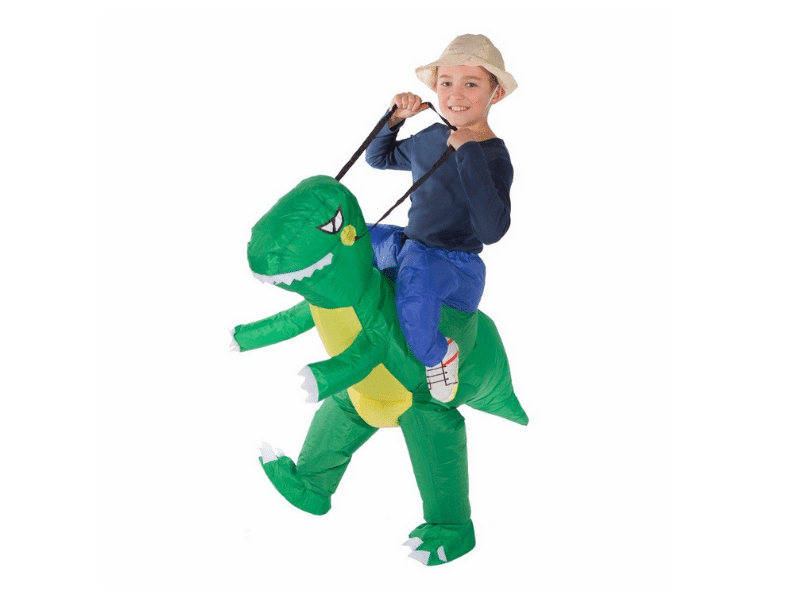 Want a winning costume that will grab everyone's attention? Have your little one dress up as a dinosaur this Halloween. This inflatable costume is spot-on. It includes an all-in-one dinosaur suit with an explorer hat. You can pair it up with a white t-shirt and you're good to go.
You can buy it here – Inflatable Costume Dinosaur
The Holiday Season is also coming up and if you want to check out some great gift ideas for the season, check it here – Holiday Gift Ideas for 2021