This Christmas, get ready to pamper yourself or your loved ones with the best Advent Calendars. Christmas is always a special time of year. It's a time for family, friends, and fun. And what better way to get into the Christmas spirit than by opening a present every day in the lead up to Christmas?
If you're looking for the best Advent calendars for 2021, then look no further. There are all sorts of different Advent calendars available, so it can be tough to decide which one is right for you.
To help you decide, here's a list of the best Advent Calendars available in 2021:
Best Toy Advent Calendar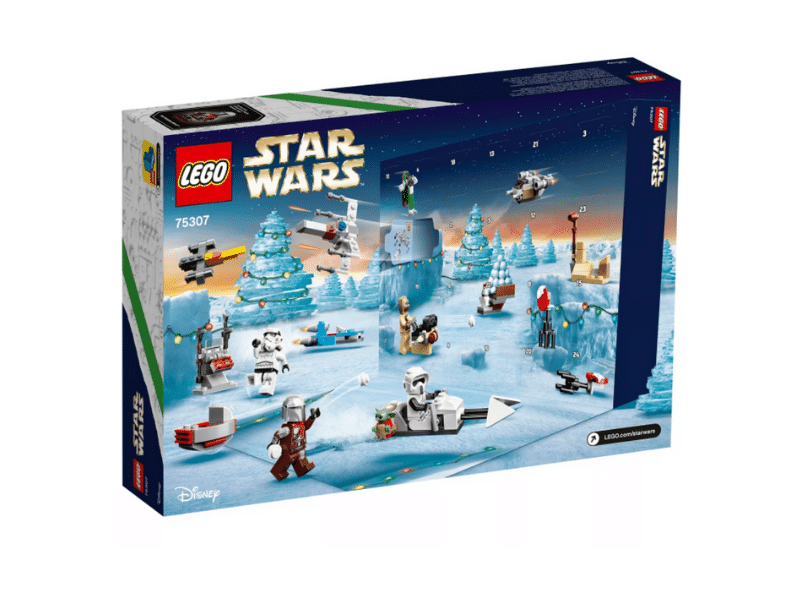 One of the best Christmas toy Advent Calendars in 2021 is the one from LEGO. This Lego Star Wars Advent Calendar comes with 24 doors, each hiding a LEGO toy inspired by Star Wars: The Mandalorian Season 2. It includes tons of holiday-themed figures and accessories, including Baby Yoda in a festive outfit. It will surely keep any LEGO fan busy during the Christmas season.
You can buy this Advent Calendar for $31.99.
Related: Best Toy Advent Calendars for Kids 2021
Best Wine Advent Calendar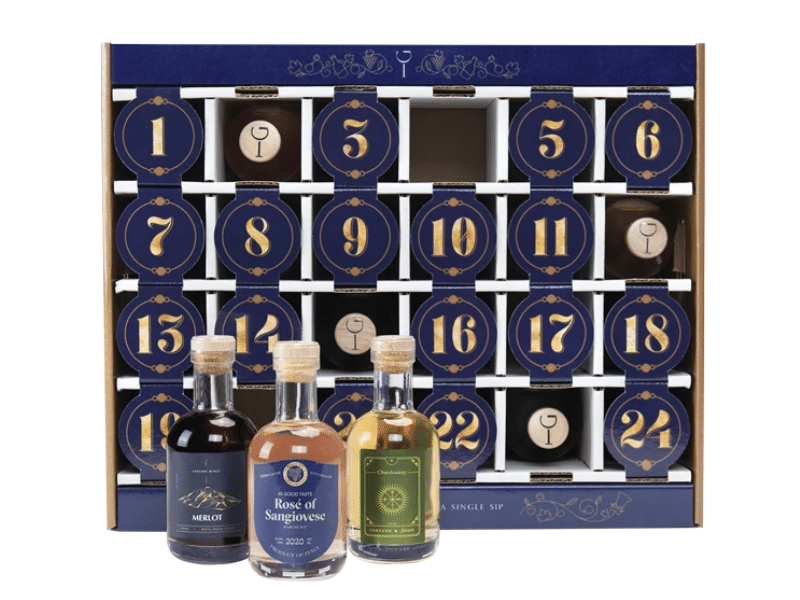 Drinking wine is a great way to celebrate the Holiday Season, so it's no wonder that there are quite a few wine advent calendars on the market. With the In Good Taste Wine Advent Calendar, you'll get a different bottle of wine every day in December leading up to Christmas! It comes with 24 mini bottles of premium wine, each with its own unique flavor profile and story. This calendar makes a great gift for any wine lover out there!
You can buy this Advent Calendar for $150.
Best Whiskey Advent Calendar
If you're looking for a Christmas Advent Calendar that's less traditional, the Flaviar Advent Calendar is where it's at. Each day has an aromatic adventure to go on with different curated flavors of whiskey. You'll also get an award-winning Glencairn tasting glass, concrete coaster, booklet, and access to exclusive on-demand tasting videos. Drink a different whiskey or spirit every day and enjoy some unique Christmas cheer along the way.
You can buy this Advent Calendar for $250.
Best Beer Advent Calendar
Countdown to Christmas with one of the best Advent Calendars from MobCraft Beer. This Alcohol Advent calendar comes with a variety of 24 different beers, including 6 flagships, 11 limited releases, 4 seasonals, and 3 barrel-aged. With a variety of different beer styles, there is something for everyone to enjoy in this Christmas beer calendar. This is the second year MobCraft is offering a craft beer Advent calendar.
You can buy this Advent Calendar for $65.
Best Beauty Advent Calendar
The best beauty advent calendar for Christmas in 2021 is the one from Dr. Barbara Sturm. It comes with 24 cult products in full size, deluxe size, and sachets. It offers some of Dr. Sturm's most revolutionary moisturizers, serums, and masks. This set includes the Anti-Pollution Serum, Glow Drops, Clarifying Face Cream, and more.
You can buy this Advent Calendar for $849.15.
Related: Best Beauty Advent Calendars 2021
Best Jewelry Advent Calendar
Treat yourself to a piece of Missoma jewelry each day throughout December with this beautiful advent calendar. The calendar features 12 different pieces of jewelry, including earrings, necklaces, and bracelets. This year, the calendar includes an 18ct gold vermeil, which makes it an exciting Christmas gift for any Missoma jewelry lover. The set is worth £800, so you're essentially saving over 50% of the value.
You can buy this Advent Calendar for £395.
Best Coffee Advent Calendar
Start your Christmas mornings off with a delicious cup of coffee from the Bean Box TWELVE MORNINGS OF COFFEE Advent Calendar. This calendar includes 12 expertly-curated coffee from the nation's top roasters. The flavors of the season are captured in this collection, which includes roasted chestnut, cranberry, sugar & spice, and everything nice. Whether you're a fan of light and airy breakfast blends or rich and dark roasts, there's something for everyone in this calendar.
You can buy this Advent Calendar for $68.
Best Chocolate Advent Calendar
This list of Advent calendars will not be completed without the chocolate advent calendars. One of the luxurious chocolate calendars on the market is the Godiva Holiday Luxury Chocolate Advent Calendar. It contains a total of 24 pieces of chocolate with classic Godiva milk chocolates, dark chocolates, and white chocolates. This calendar is sure to please everyone in your family and will make your Christmas countdown even more special.
You can buy this Advent Calendar for $39.95.
Best Advent Calendar for Dogs
For all the fur babies in your life, the best Christmas Advent calendar for them is the Molly's Barkery Holiday Advent Calendar Dog Treats. This calendar includes 24 different dog treats for your furry friend to enjoy. The treats are hand-made with love with cute designs to make them more appealing. The treats are also made with all-natural ingredients and will make your pet's Christmas countdown just as exciting as everyone else's.
You can buy this Advent Calendar for $14.99.
Looking for the Best Holiday Gift Ideas? Check out this article – Holiday Gift Ideas for 2021