Affiliate marketing is a form of marketing where you will be promoting someone else's products and getting paid for every sale that the affiliate program generates. There are many affiliate programs out there. You can choose an affiliate marketing program based on different criteria. This includes the cost, type of products or services that are offered, quality of support staff, and commission percentage.
For beginners who are looking to earn some extra cash online by promoting interesting products, here are some of the most highly trusted affiliate programs you can join today: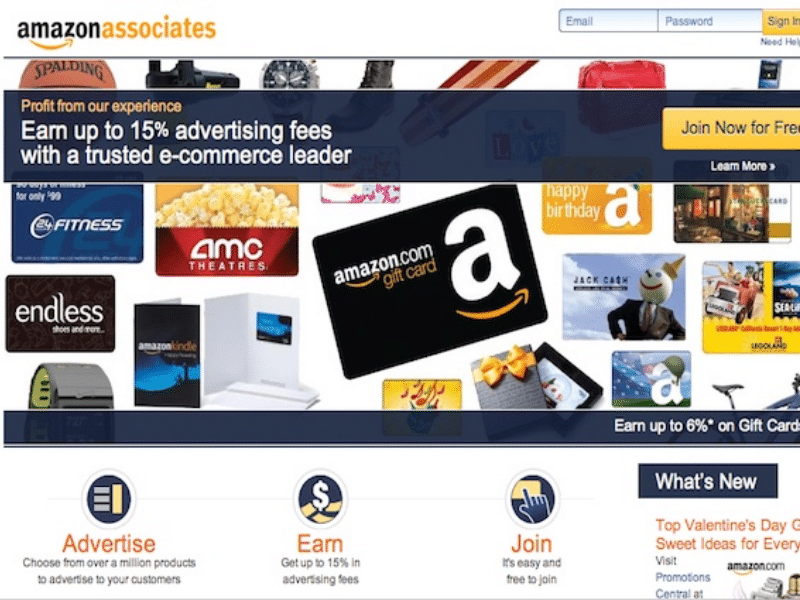 People have been making money through Amazon Affiliate Program since its inception in 1996. It is one of the largest and most trusted e-commerce sites on the Web today. Another great thing about Amazon is that there are over a million products to advertise from books to clothes to electronic gadgets. You'll also get access to special seasonal promotions and deals, which many people take advantage of to increase their affiliate earnings even further.
Starting an affiliate marketing business is easy with Amazon, there are no monthly charges or other fees you have to pay. All you need is a website, blog, or Youtube channel and sign up for an account with Amazon Associates. Then, you can log in and start adding products to your referral links, which you will be able to display on your site as ads. There are a lot of Amazon affiliate links that you can add to your website. This includes text links, banner links, links to any page, and widgets.
One downside of Amazon is the fact that they usually pay less than other affiliate programs. Another one is its cookies will only last for 24 hours. Nevertheless, Amazon is still one of the best affiliate programs out there.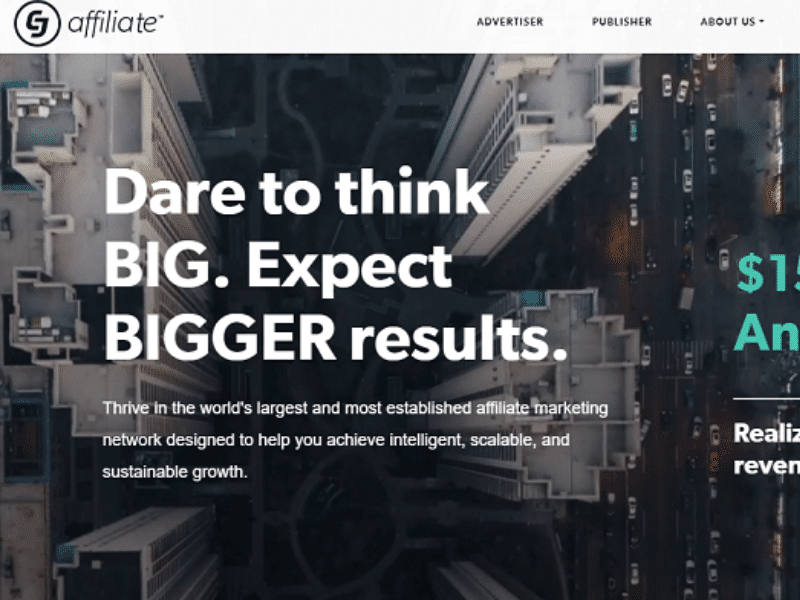 Commission Junction is also known as CJ Affiliate Network. It is one of the oldest affiliate networks out there. Unlike Amazon, it is an affiliate network that helps you find the most profitable offers in its database. They have a wide range of products and services offered by thousands of companies which you can advertise. From fashion and sports to technology and travel, you can really promote anything using this affiliate network.
CJ works with over 3,000 merchants around the world to get you the best possible commission for your efforts. CJ also has Affiliate Customer Insights where you can get a lot of data and metrics to help you determine which products will give you the best commissions, and how much traffic each product will get. Like Amazon, it offers a variety of promotion methods for your products including text links, banner ads, popups, and more.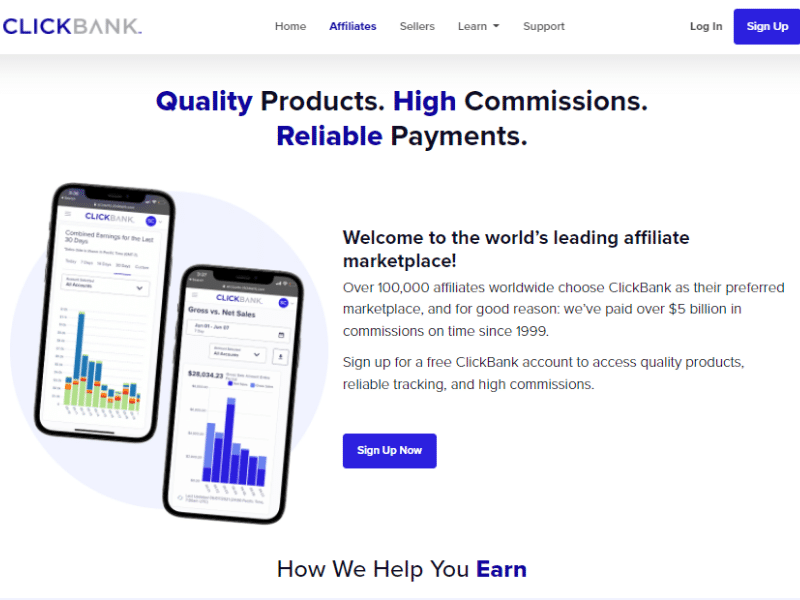 Clickbank is one of the most popular affiliate networks out there. It has been around for more than 20 years and has helped thousands of individuals, including affiliates, to start making money with their products. ClickBank allows you to promote over 20,000 different products which you can use in many ways to promote them anywhere. You can choose anything from ebooks to courses to physical items like clothes.
ClickBank is one of the best affiliate networks for beginners because you don't have to wait for a merchant's approval before you can start promoting their product. Some merchants may ask for certain things before approving your application, however, this is uncommon. In comparison to other affiliate programs, ClickBank pays a greater commission. You can get up to 75% of every sale you make. Not only that but there's also a wide range of affiliate products that offer you recurring commissions every month.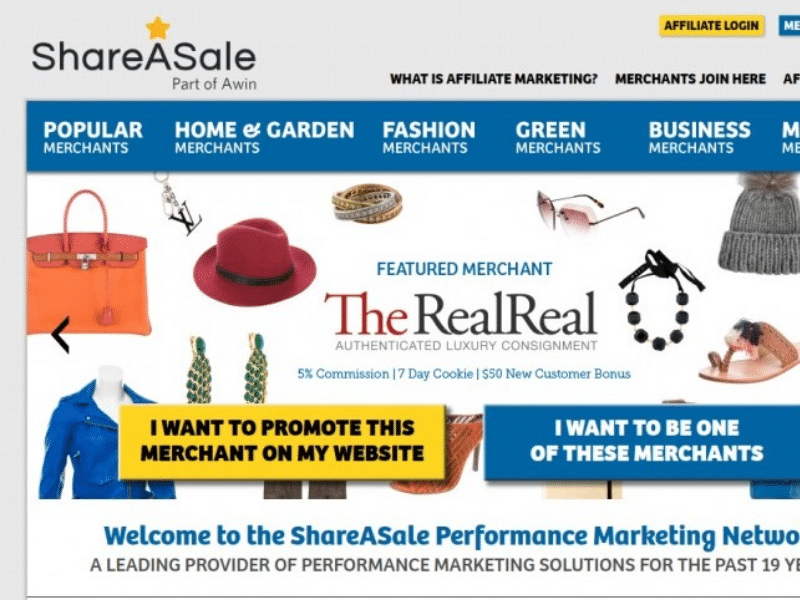 ShareASale is a US-based affiliate network that also has a global reach. It boasts over 16,550 merchant programs with millions of products to promote from fashion items to consumer electronics and more. ShareASale provides real-time insights and notifications to help you maximize your affiliate partnerships. It also has a set of customized reports if you want to go deeper. You can also have these reports generated automatically based on a schedule you define. If you ever need assistance, they also have super friendly customer support to help you with your concerns. Most of the merchants on its dashboard will also give you a lot of marketing material and page copy, such as presale pages, product photos, and brand logo designs. All of this promotional material will be extremely beneficial to you.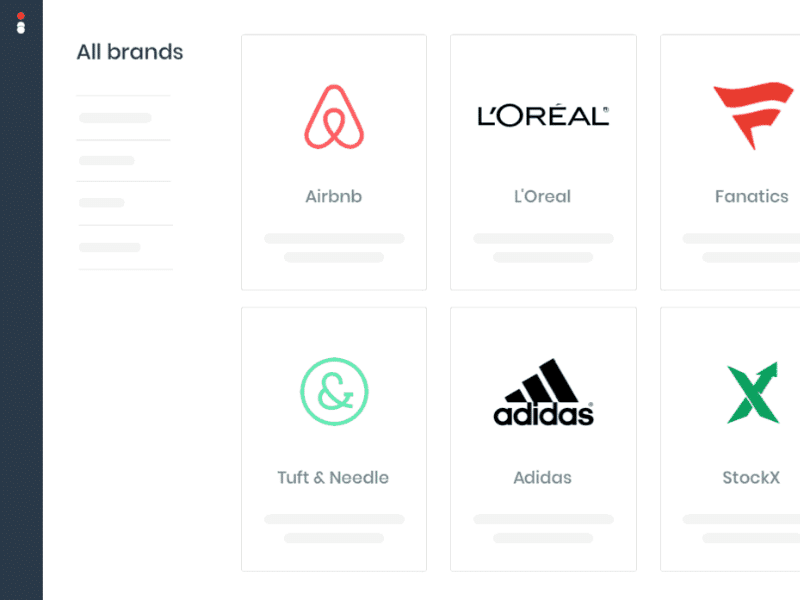 Impact is one of the younger affiliate networks out there. Former employees of Commission Junction, Savings.com, and Leadpoint launched this company in 2008. But don't let its newness fool you. It has more than thousands of active merchants on board which will allow you to promote almost anything under the sun. Tons of household names on Impact include Adidas, Airbnb, Lenovo, and HSBC. The application process to join Impact can be a little bit more rigorous than most other networks. Once you are accepted, it will be easier to get approved by merchants. It has a "brands to work with instantly" section. This section lists all the advertisers offering instant approvals. This will surely help you get started with your affiliate campaigns.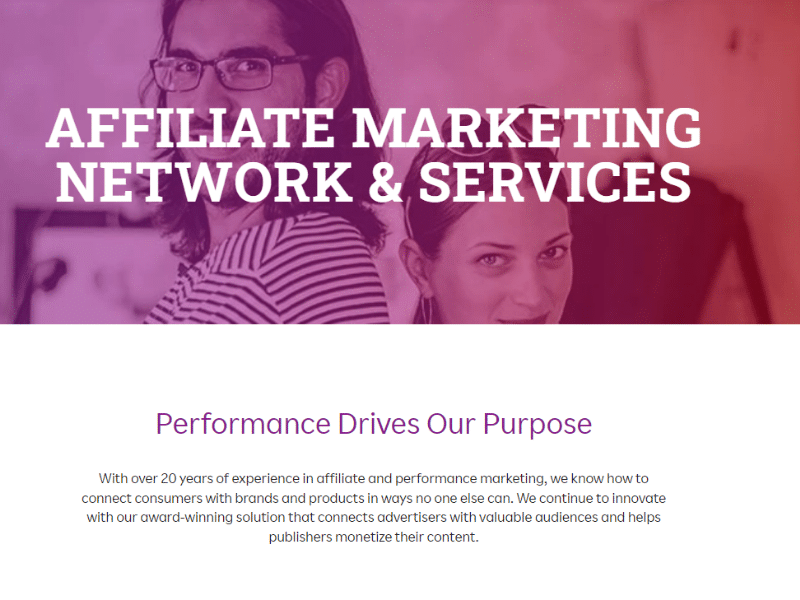 For ten consecutive years, Rakuten has been voted the number one affiliate marketing network. It is among the most popular affiliate networks today. It has access to over 150,00 active publishers and brands worldwide. Rakuten advertising offers an amazing dashboard for its affiliates that is user-friendly. Its performance metrics and reports make promoting its products easy. The main disadvantage is that Rakuten is a big affiliate marketing player. The clearance procedure can take a long time, especially if your site has very little traffic.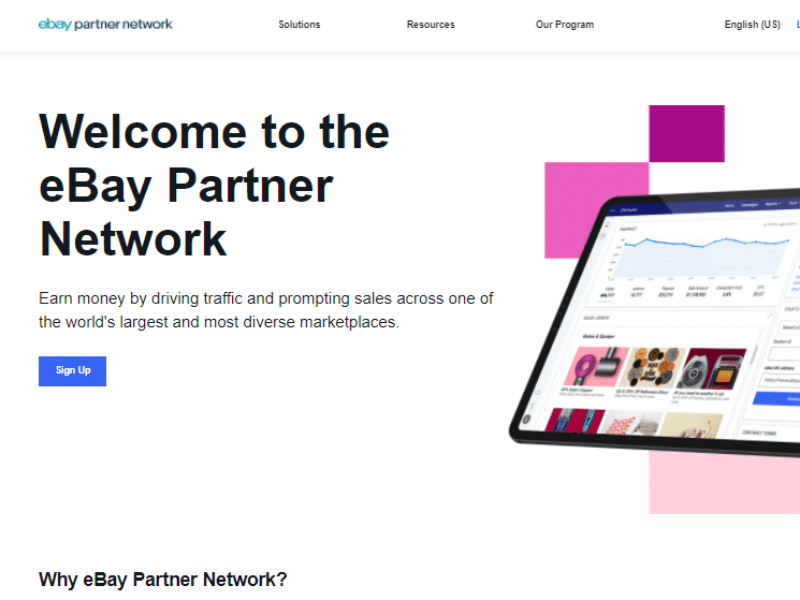 eBay created its affiliate program to help individuals who want to promote their brand on the web. The company has given access to thousands of merchants worldwide and over a hundred million buyers. The eBay Partner Network has a global reach, currently operating in 13 countries. They also offer competitive referral bonuses for new or reactivated buyers. This means extra cash in your pockets. As an eBay affiliate marketer, you'll be working directly with eBay and its products, unlike some other affiliate marketing programs. That means you'll be able to build a relationship with their team of affiliate managers, something which is very valuable in affiliate marketing.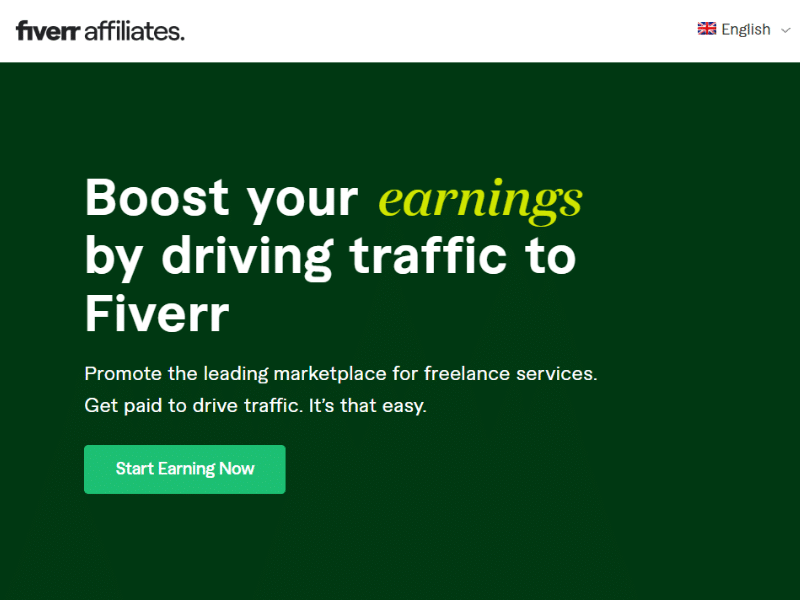 Fiverr is the world's largest marketplace for creatives and professional services. Not only that but it has millions of jobs listed on its website. It means thousands of products you can promote as an affiliate marketer. A majority of the sellers here are very active online, which makes it easier to build a relationship with your target audience. Fiverr also has some of the highest commissions on the internet today. It offers $15-$150 CPA for every first-time buyer or up to $1,000 per sale. It has a 30-day monitoring cookie included in your affiliate link. This implies that if a person registers for Fiverr within 30 days after clicking on your affiliate link, affiliate marketers will be compensated with the referral.
Read More: Best Money-Making Apps 2022