In an online event and for the first time ever – no audience, Apple announced many updates and changes to its operation system – it seems like they have updated all operation systems for almost every product they had.
iOS14
Apple announced on iOS14 that will arrive to the devices on the upcoming fall – there is no specific date for now.
The new iOS does not contain any major changes, but we can feel that Apple went on many features and improved them. Improved the maps app by adding new features like bike navigation, added a feature that will collect apps together to "App Library", added the reply feature to the messages app and added a built-in translation to words.
Apple also changed the size of Siri and now it does not capture the whole screen while working, added a feature of a picture inside a picture, watch videos in a small window while working on something else and improved the performance of speech to text.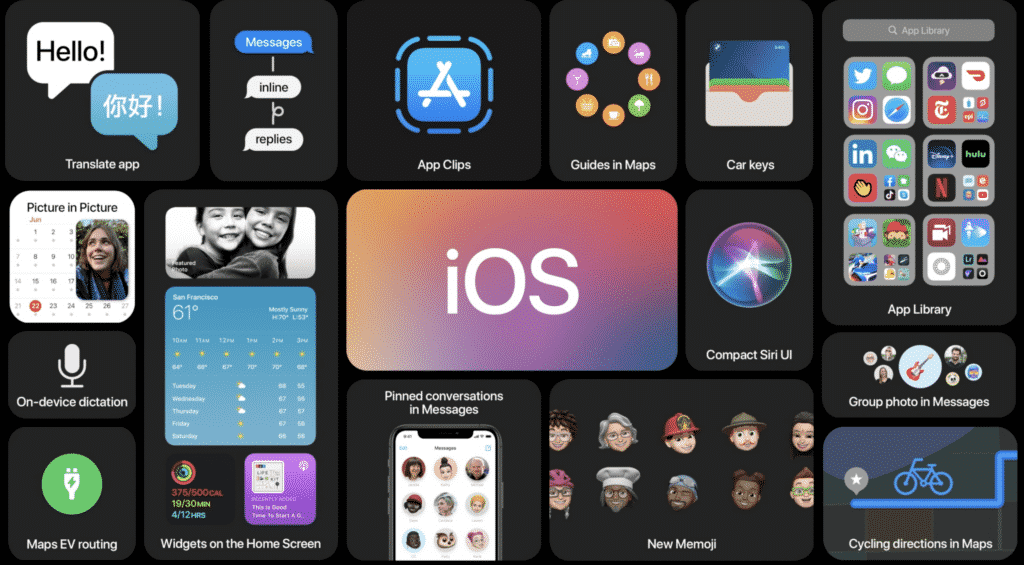 Few new significant feature are –
CarKey – allow you to lock, open and start your car (currently working with BMW only) from your phone.
App Clips – allows you to download a smaller version of an app (10MB) – like running a "lite" version instead of the full one. This will work as a preview to the full app.
iPadOS14
All of the changes above will arrive to the iPad as well along with some special features for iPads.
For example –
Music App – now the app will show you the words of the song.
Hand write to text – The pen will transform your hand write to text – if you use the pen to write something in the search bar it will transform it to text and run the search.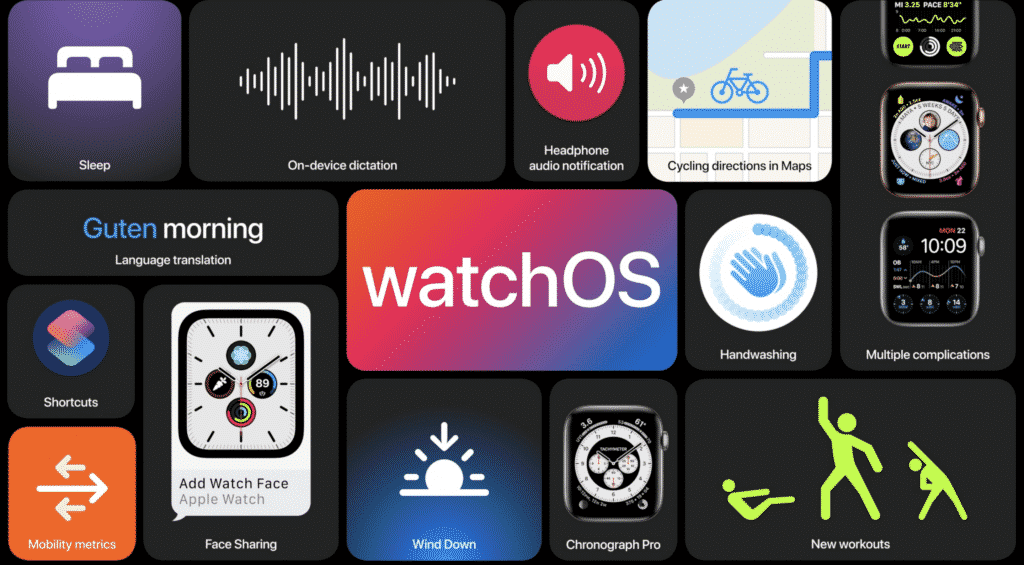 WatchOS7
The app "Activity" changed its name to "Fitness" and Apple added many features –
New training that is based on dancing.
The calories tracking is improved.
More advanced training with breaks between intervals and recovery tracking.
The watch will know if you wash your hands and will count the number of seconds the washing took.
And the most important one – Sleep Tracking.
MacOS 11 Big Sur
Apple revealed the new OS – Big Sur. Apple improved most of the apps such as Maps, Messages and Safari – that according to Apple, it is now 50% faster than Google Chrome.