The auto industry has been changing rapidly over the past few years, providing consumers with more options than ever before. There are many different types of new cars that are available this year.
We decided to gather information about the 2021 new car on a variety of topics. Topics include fuel efficiency, engine size, and horsepower, cost, interior space, and more!
If you're a car enthusiast, it's time to start thinking about what cars you should be looking out for.
Looking for a sign to buy your future cars? This is it!
By reading this post, you will be able to compare all of the different interesting new cars available in 2021. This includes SUVs, sedan cars, sports cars, and minivans to find one that suits your needs best. The following are some of our top picks in no particular order.
Here is the list of our Top 10 Interesting New Cars in 2021: Comparison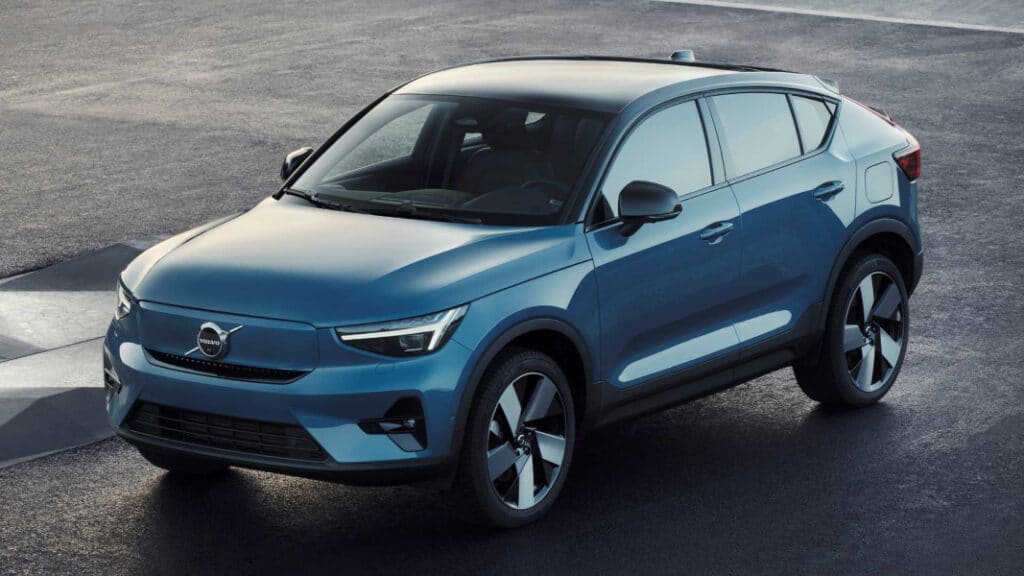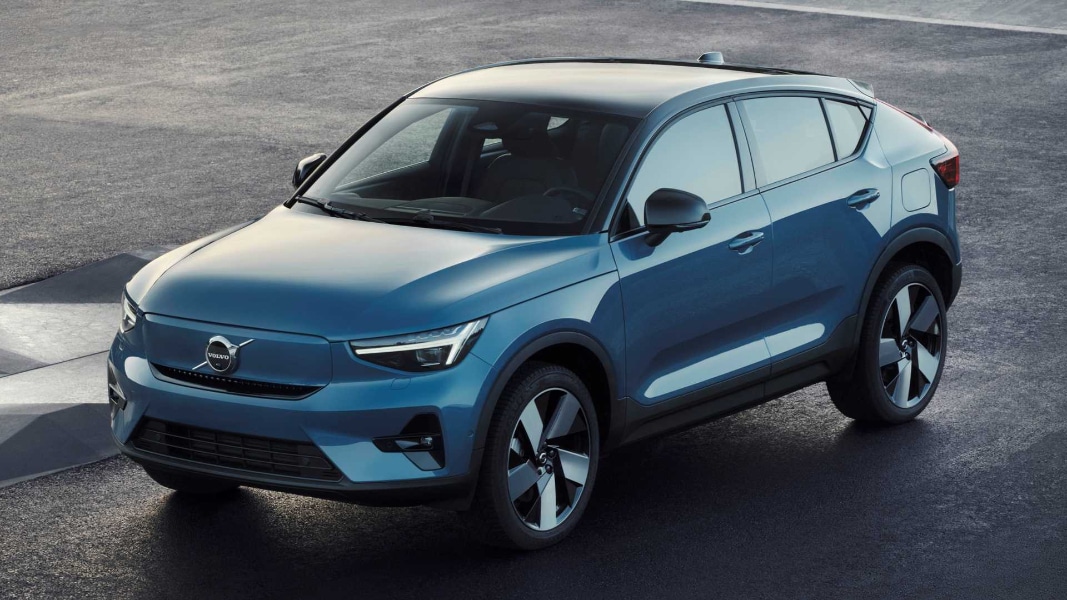 Everyone is excited about the New Volvo C40 Recharge and we are, too!
The C40 Recharge is Volvo's first electric-only model (Electrified Hatchback/SUV). This 2021 car price will start at $59,845, prior to any federal or local incentives. The new car offers an impressive 210 miles of driving range per charge. It also accelerates quickly enough so your commute will go by fast! This beautiful new car also offers a standard style like a touchscreen navigation system and Bluetooth connectivity.
The interior of this new car is roomy and comfortable with an extra-large trunk. This will surely bring a lot of groceries home from the store. This car was also designed for drivers over six feet tall.
One thing to note about Volvo is its adaptive cruise control. ACV is currently available on new Volvo XC40, XC60, XC90, S90, V90, and V90 Cross Country models.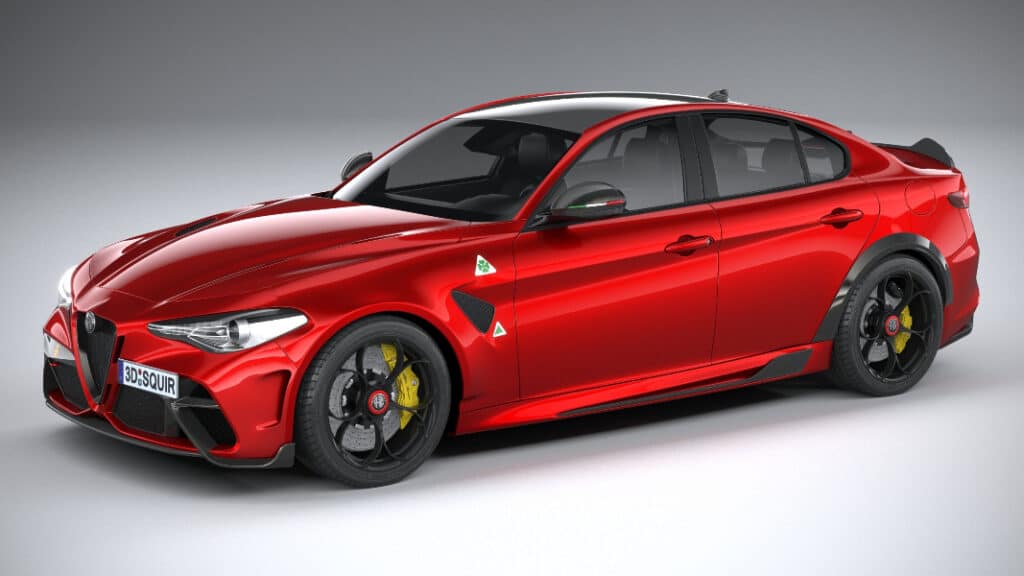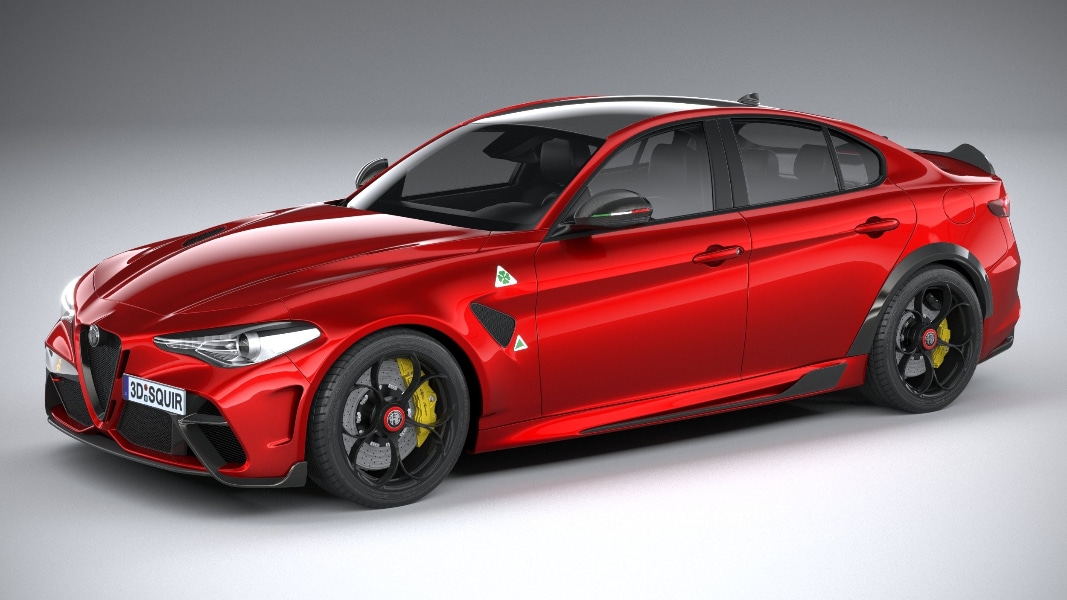 Alfa Giulia GTA is a new car designed for a driver who is looking to enjoy the drive. The engine size in this car ranges up to 540 horsepower. It also has an impressive 0-60 mph time of fewer than four seconds!
This 2021 car has an interior design that was focused on making drivers feel like they are steering with one hand The Alfa Giulia GTA also has a touchscreen navigation system with an infotainment screen in between gauges so you can see all your digital information at once.
The 2021 Alfa Giulia GTA tests show that it has great handling capability and acceleration. It was released in 2020 to rave reviews from critics and consumers alike. This had replaced its predecessor model which had been on sale.
Alfa Romeo has confirmed the Giulia GTA (or Gran Turismo Allegarita) is priced from $268,000 before on-road costs.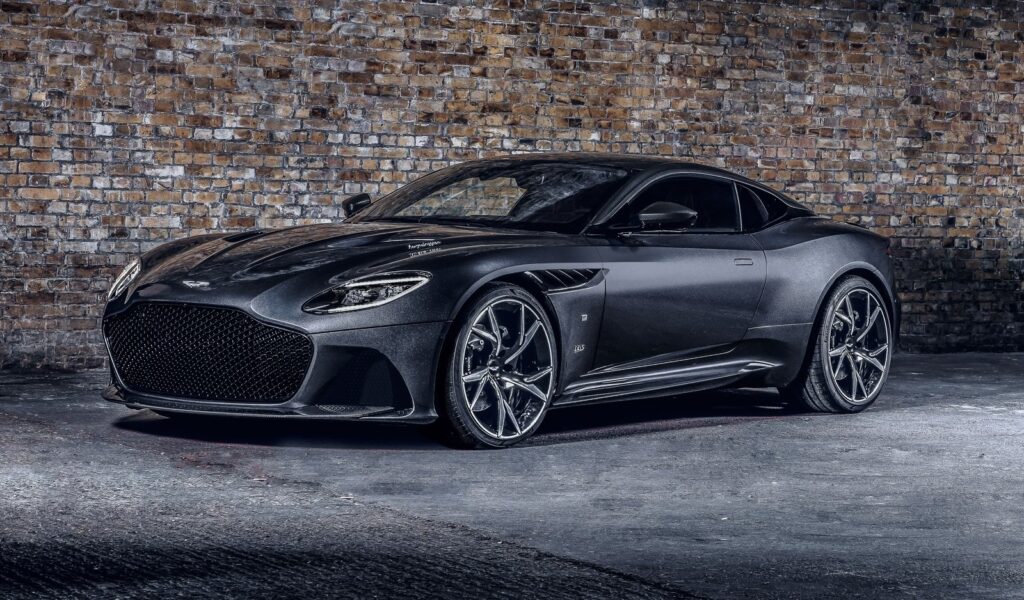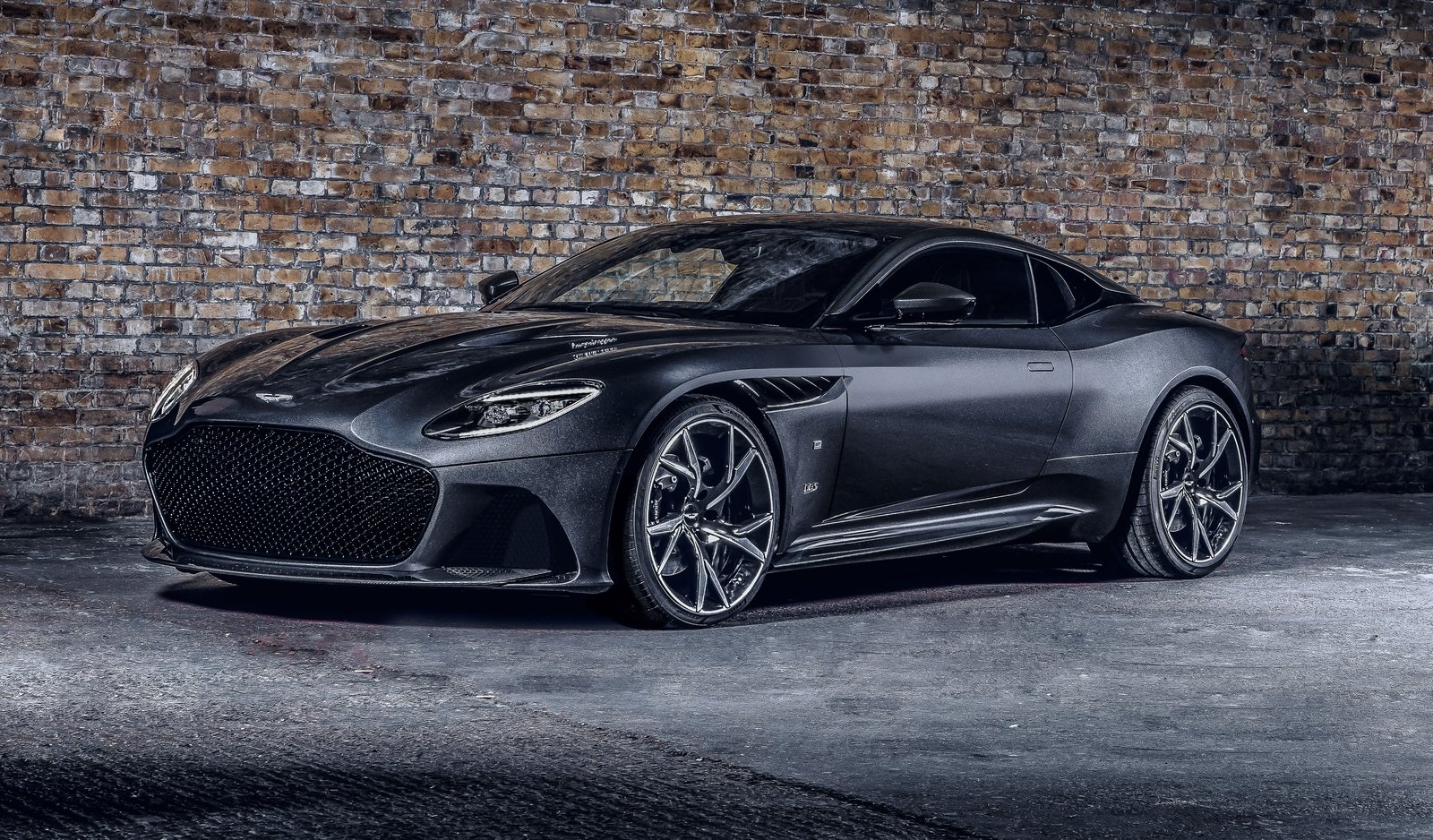 If you are looking for a new car that will impress people, then this is it! Aston Martin DBS Superleggera is a car that is incredibly sexy and fast. It has a V12 engine, which produces 715hp! This powerful new car will get you from 0 to 60 in just three seconds flat. The DBS Superleggera has an advanced infotainment system with an eight-inch touchscreen size.
What makes this car fun is that it offers a special 'Super' mode. Thi mode which when activated on the touchscreen will increase power and speed. 2021 Aston Martin DBS Superleggera is an excellent car for anyone looking to make a statement!
It offers either a hardtop coupe or a ragtop convertible Volante. The 2021 Aston Martin DBS Superleggera is an expensive car, but worth it for the luxurious feel and sleek design.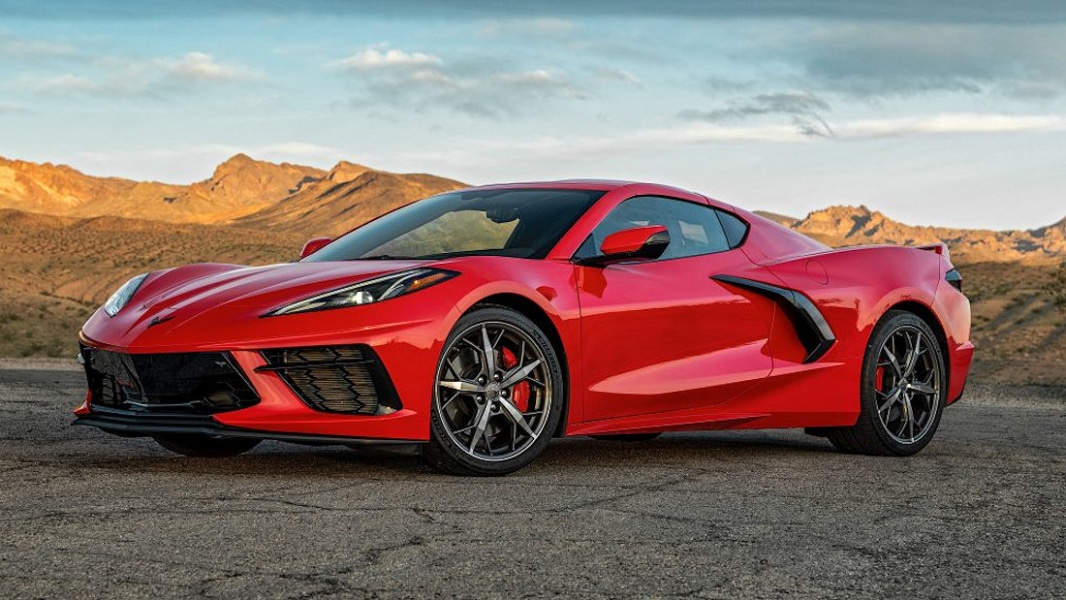 The next 2021 new car we are going to talk about is the 2021 Chevrolet Corvette. 2021 Chevy Corvette is a two-door, front-engine, rear-wheel-drive car that has been manufactured by the 2021 Chevrolet company since 1953. This new car is available in the market now with either an eight-cylinder or six-cylinder powertrain and can have an optional four-wheel steering system as well as digital instrument clusters.
The 2021 Chevrolet Corvette has been tested at a top speed of 205 mph and can reach 60 miles per hour in just less than four seconds which makes it one of the fastest cars around the world. The 2021 Chevrolet Corvette also won best-in-class awards from internationally renowned automotive publications such as Car & Driver and Motor Trend.
This two-door 2021 car has a convertible roof that opens up or closes down automatically when you sit inside any of its models making your ride more comfortable especially during summer. It also received five stars safety rating from the National Highway Traffic Safety Administration. The price of a Chevrolet is ranging from $56,700 to $133,500. 2021 Chevy Corvette is a good choice for those who want to get an elegant car that has superb performance values as well as a great safety system for themselves and their passengers. This is the future car and is gonna worth all your money!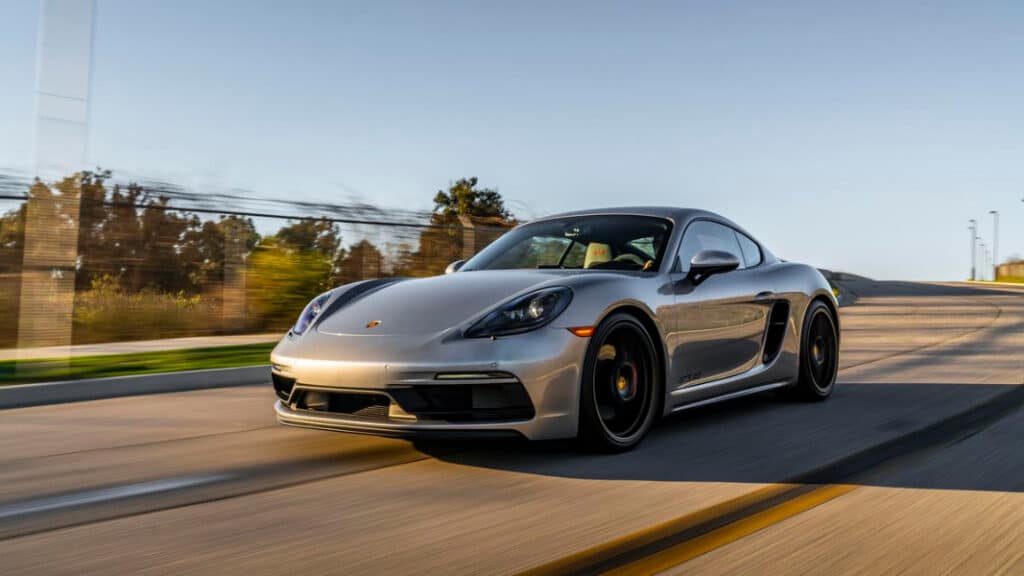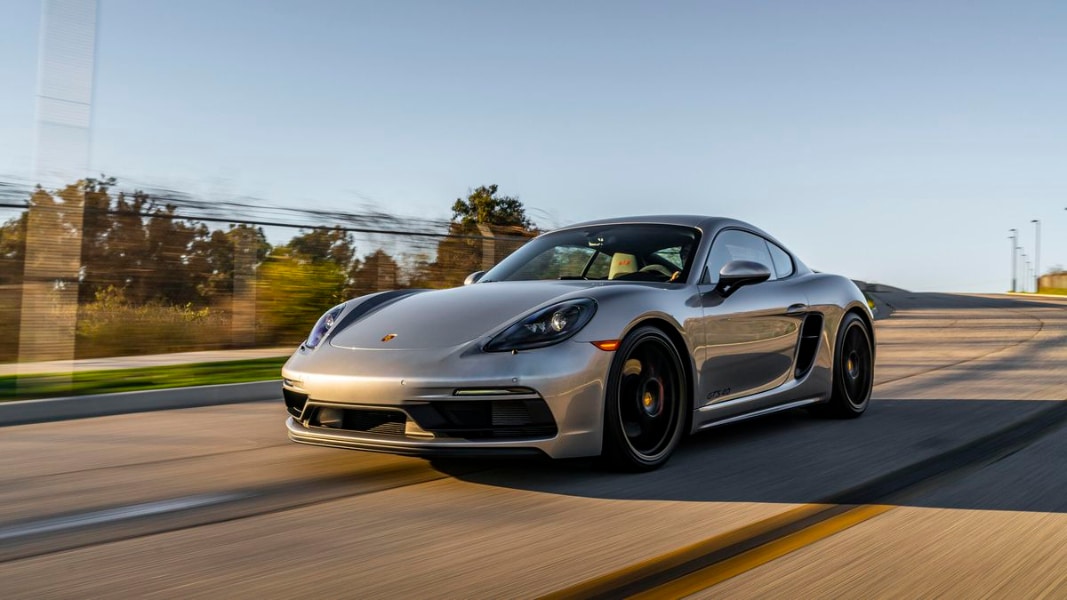 Image Source: FORBES.COM
For those who are looking to impress with their new cars in 2021, this serves as an option! 2021 Porsche Cayman is a small two-door sports car. 2021 Porsche Cayman has a four-cylinder, six-cylinder, or eight cylinders engine and can have either an automatic transmission system or a manual one as well.
The 2021 Porsche's price starts from $52,300 to $107,800 which makes it one of the cheapest 2021 new cars on this list but the 2021 Porsche Cayman still offers excellent performance values such as being able to reach 60 miles per hour in just under five seconds with its base model. The 2021 Porsche also comes with a folding metal roof that enables you conveniently enjoy the fresh air while driving on top of your ride!
The interesting capability of this car is that it is equipped with powerful engines mated to slick transmissions, a roomy comfortable seat, and quality handling. With 2021 Porsche Cayman's modern design, there is no reason why you shouldn't have one of these beasts in your garage for 2021!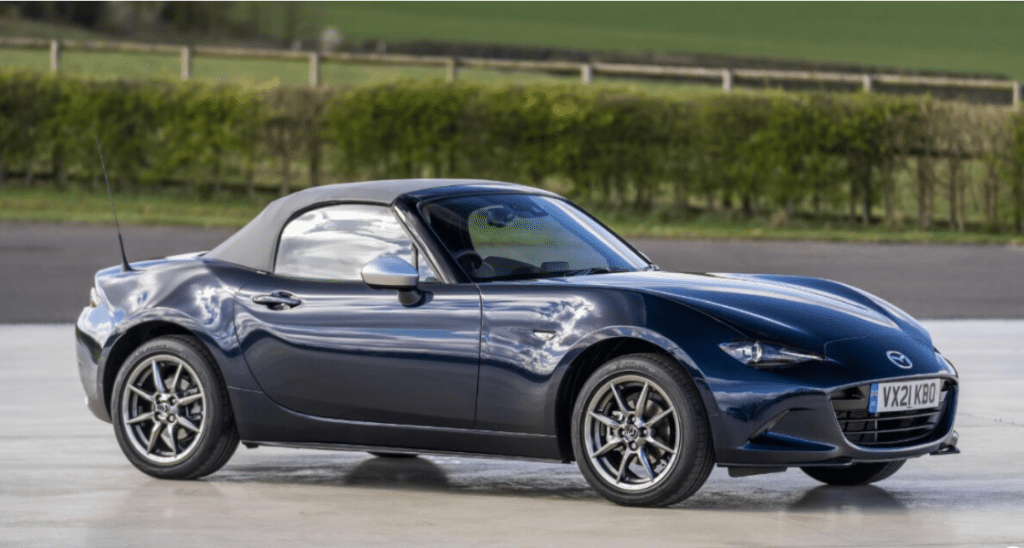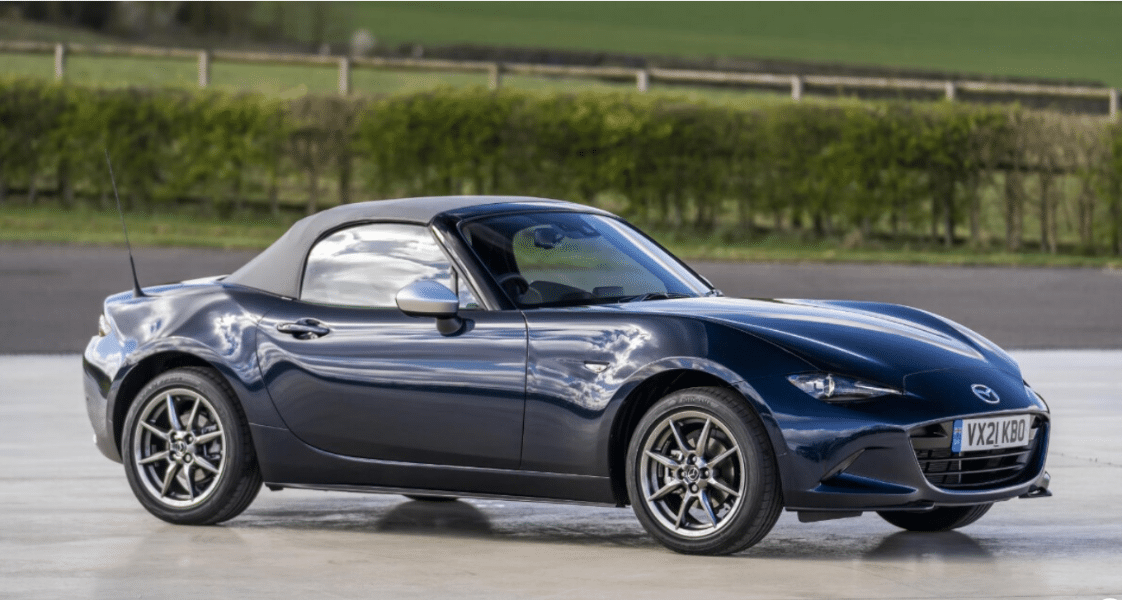 One of the 2021 new cars that will surely hype the market is the Mazda MX-5 2021.
The 2021 Mazda MX-5 was crowned as the best-selling 2-seater sports car in history by the Guinness World Records. This new car has a starting price of $30,000. The MX-5 also has a larger cabin with more luxurious materials. Equipment is also generous, a Human Machine Interface (HMI) with 7-inch Touchscreen LCD monitor CD/MP3 is standard.
The 2021 Mazda MX-5 is a car that has been designed to be both sporty, as well as luxurious with its elegant design features to make it look more stylish. The MX-5 rides on a chassis that has a near-perfect 50-50 weight distribution. Mazda installed a set of dual airbags in the front, and a pair of side airbags in the cabin of the MX-5. Highs Playful handling, just-right four-cylinder engine, makes every summer special.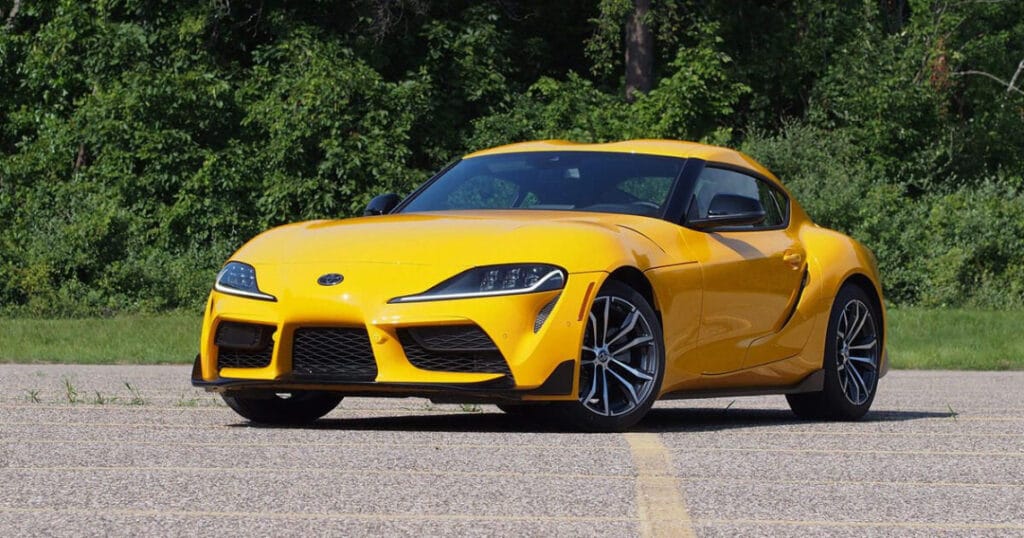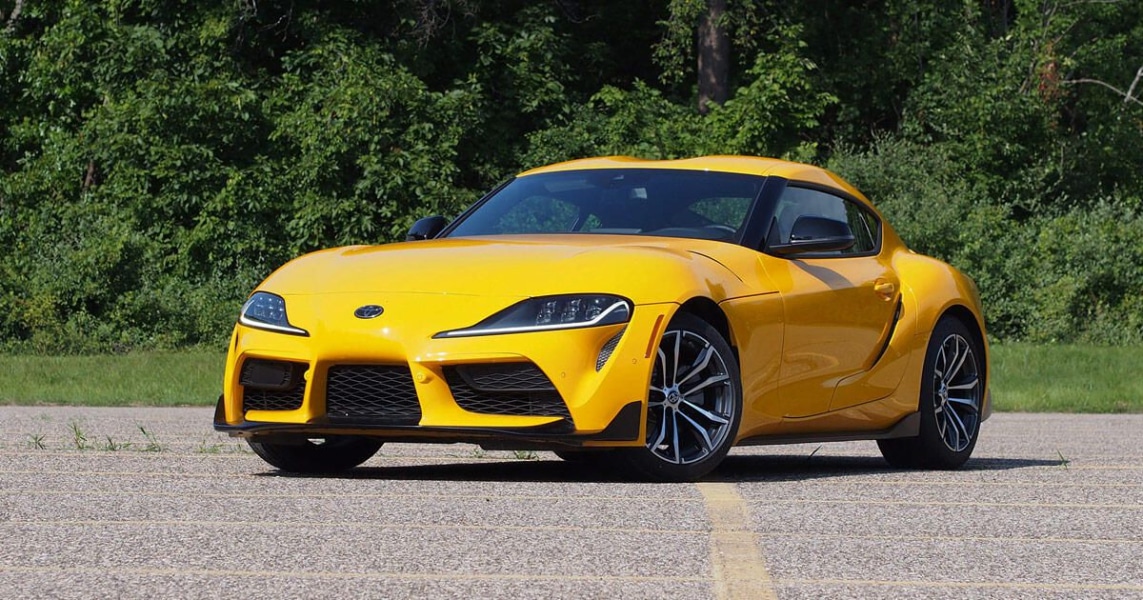 The 2021 Toyota GR Supra is one of the new cars on the market that comes with rear-wheel drive. Even though this may be an issue for some consumers, there are many benefits to having a rear-wheel-drive car that outweighs the disadvantages. First of all, because the 2021 Toyota GR Supra does not have a standard all-wheel-drive option, drivers will experience less wear and tear on their tires which can save them money in maintenance costs over time. Furthermore, the 2021 Toyota GR Supra has better traction and control than some other vehicles which makes it easier to drive on wet roads and in snowy conditions.
2021 Toyota GR Supra has a good speed capacity. It has a maximum engine power of 395 horsepower and can reach speeds up to 190 miles per hour. In 2021, many new cars are expected to have a maximum engine power that is less than 400 horsepower.
Finally, the 2021 Toyota GR Supra also has an excellent fuel efficiency rating of 26 mpg on average which can save drivers money in car insurance costs and gas expenses over time as well.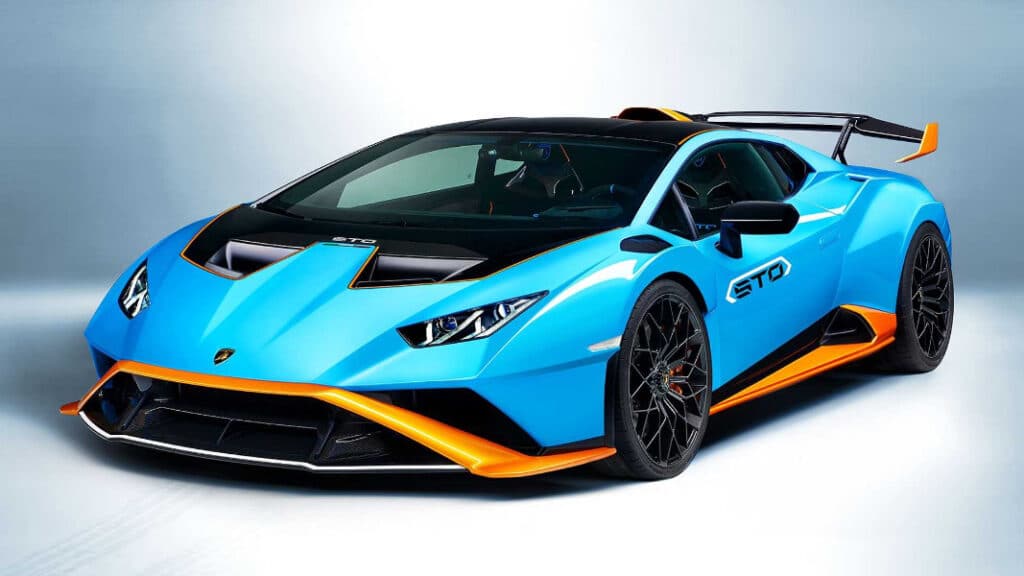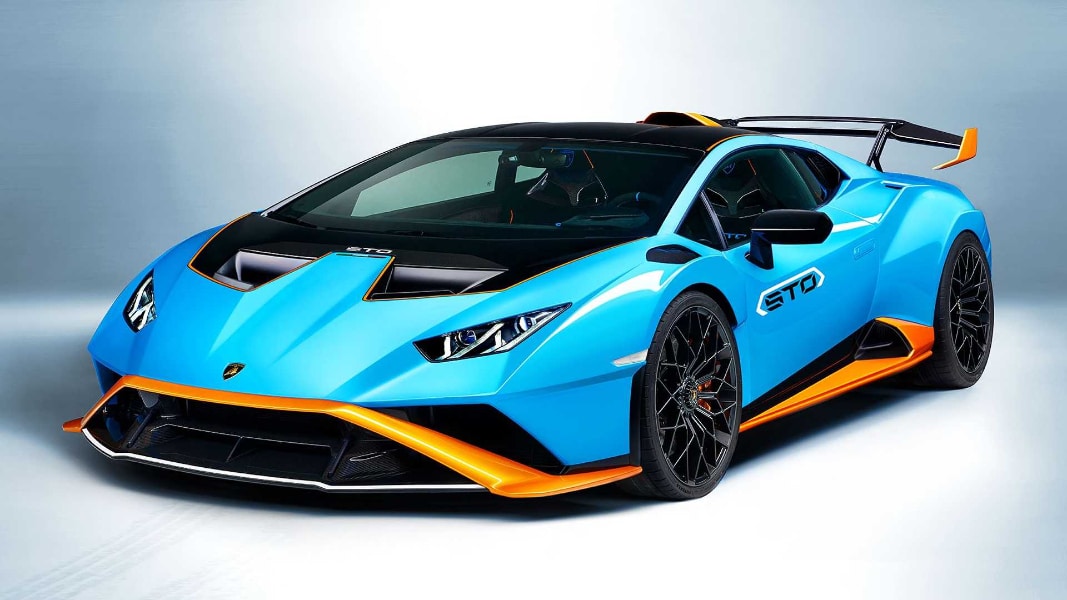 Always the brand we all love is Lamborghini, one of the wheels everybody should be proud to have. The 2021 Lamborghini Huracan Super Trofeo Omologata is the newest edition to their product line and it does not disappoint. This car has a maximum engine power of 580 horsepower which means that it can reach speeds up to 190 miles per hour as well. Furthermore, with this more power in such a small package, drivers will experience less wear and tear on their tires than other vehicles.
The 2021 Lamborghini Huracan Super Trofeo Omologata also comes equipped with an all-wheel drive for better control while driving in wet weather conditions or when there is snow on the roads.
With a price tag of around $300,000, the 2021 Lamborghini Huracan Super Trofeo Omologata may be out of reach for many people but it is worth every money!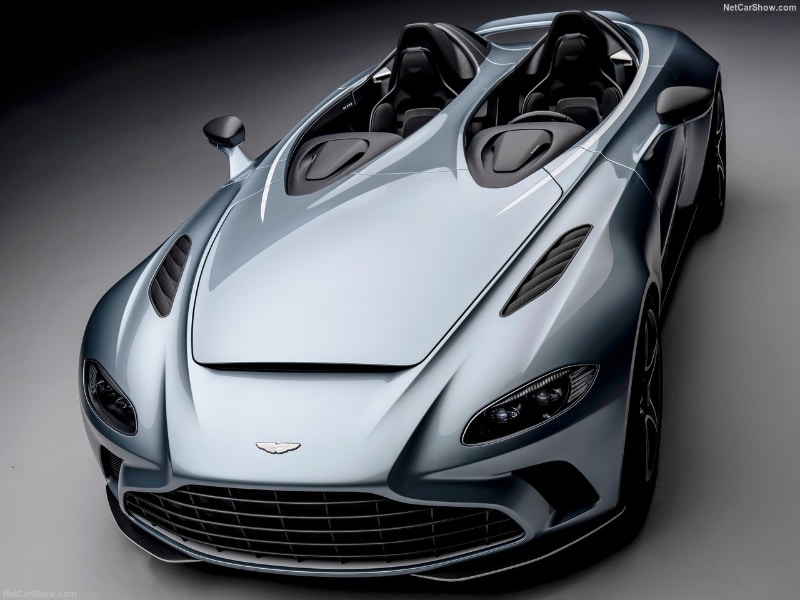 The 2021 Aston Martin V12 Speedster is an all-new 2021 model year.
This 2021 new car has a driving range of 248 miles and can reach a maximum speed of 180 mph with acceleration that rivals that of sports cars costing twice as much.
This car has a trim level that includes a 5.2-liter engine with a peak output of 700 horsepower. It also has 600 ft-lbs of torque making it one of the most efficient cars on the market today while still providing power for any situation you may encounter on your travels. It also has new technology that provides safety features. This includes lane departure warnings and collision avoidance systems which will make it one of the safest cars on the road today. It is no wonder that 2021 Aston Martin V12 Speedsters are becoming increasingly popular each year!
These 2021 Aston Martin is available with a starting price of $950,000.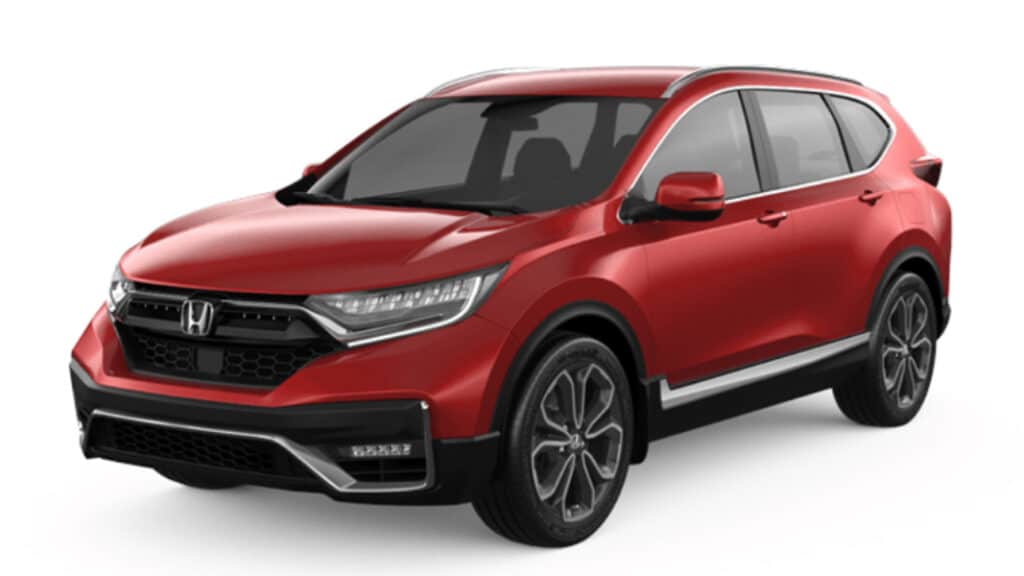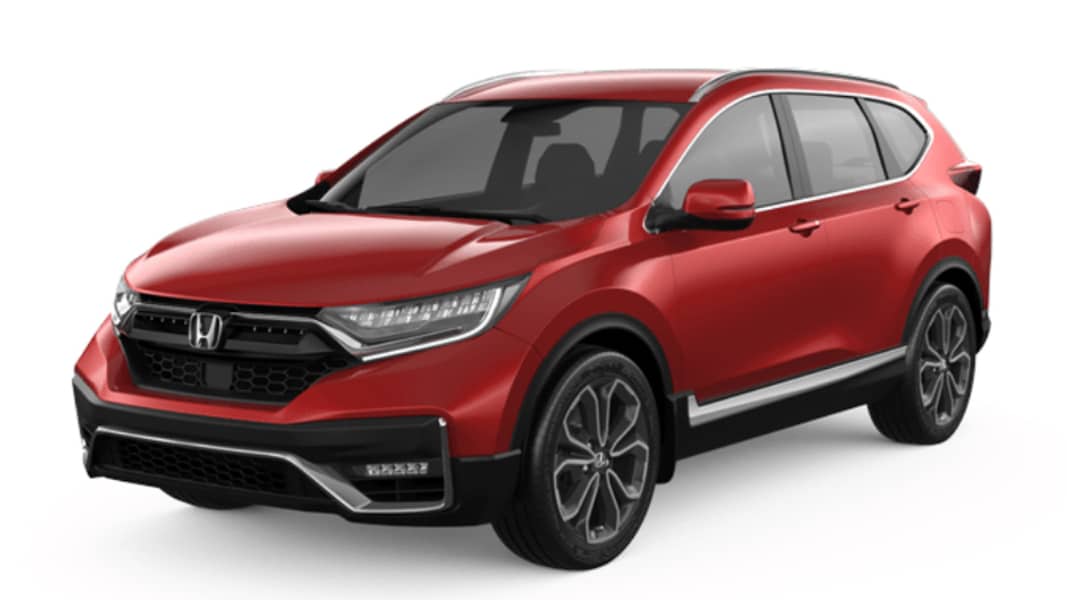 The 2021 Honda CR-V can be had in either Sport or Elite trim level configurations–but we recommend getting the top model that includes all available packages such as leather seats, navigation, and heated front seats.
This car is roomy enough to fit four adults. It is also available in a sleek new design and features improved access to rear seats. The 2021 Honda CR-V new styling will captivate owners with its fun and impressive adaptability and compact form. And, its back seat offers ample space for passengers on both short and long trips.
This compact SUV has an impressive fuel efficiency rating of 33 mpg on the highway, with 25 city/31 combined ratings, and has a driving range of 400 miles. It doesn't stop there, this 2021 Honda CR-V also features improved ride quality, quieter cabin noise levels, and enhanced interior refinement as well. Honda CR-V has the best continuously variable transmission available.
In the next few years, Honda CR-V 2021 will be available with an advanced engine that delivers a perfect balance of power and efficiency. A 2021 Honda CR-V is a great car to use for both work and pleasure.
Conclusion
There are plenty of cars to choose from in 2021 including plug-in hybrid version cars, completely redesigned cars, sedan cars, electric vehicles, SUVs, minivans, and even a flying car. Yes, you read it right! There's going to be a lot more in the near future. The research suggests that when choosing a car, you should consider factors like the sound it makes and what kind of fuel it uses. For example, if your commute is mostly city driving with occasional trips on highways, then buying an electric vehicle might be best for you. If you plan to drive long distances often or live in rural areas without access to charging stations, however, then investing in gas-powered cars may make more sense.
Now you know what the new cars in 2021 are and how they compare to each other, it is your turn to decide which one of these ones sounds best for you, your lifestyle and your budget.
What car do you plan to buy? Don't forget that a lot of them are on sale now! Share your thoughts in the comments below or contact us with any questions.
Electric Cars in 2021
There are many different types of cars, but there is one type that seems to stand out: Electric Cars.
If you're looking for a car to buy in 2021, an electric one is worth considering.
What are electric cars?
An electric car is a vehicle powered by one or more electric motors and powered by energy stored in rechargeable batteries. Electric cars are quieter, have no exhaust emissions, and have fewer overall pollutants than internal combustion engine (ICE) vehicles.
What are the Advantages of Electric Cars?
Electric cars have a lot of advantages that make them an attractive choice for 2021. They are more environmentally friendly and also easier on gas, meaning you can save money there.
Electric cars and electric trucks are good for the environment because they don't have gas and they don't pollute as much as other types of cars. 2021 will be a really good time to buy an electric car because there are fewer emissions in 2021 than in 2020 or before.
What are the Disadvantages of Electric Cars?
One of the disadvantages that electric car owners are facing is the plugging process. They need to be plugged in before using them. This means you might have trouble if there's no outlet nearby, or your battery runs out while driving and you don't happen to have an extension cord with you.
Another thing is that they are a little bit more expensive than gas-powered cars, but the savings are significant enough to make up for the price difference.
Electric Car Production
Based on a study that was conducted by the International Energy Agency, it is noted that in 2021 there will be an increase in electric car production. The reason for this is because 2021 is predicted to be the year of peak demand for oil. This year is also expected to be the time when a large number of countries are likely to reach new mandates as well. For example, Norway and Iceland are scheduled to implement new standards for their vehicle fleet in 2021.
According to Global EV Outlook, sales of electric cars topped 2.1 million globally in 2019, surpassing 2018 – already a record year – to boost the stock to 7.2 million electric cars. Electric cars, which accounted for 2.6% of global car sales and about 1% of global car stock in 2019, registered a 40% year-on-year increase.
There are many new cars that will be available in 2021 like Hyundai's Kona Electric, Mercedes' EQC, and Audi's e-Tron. These three companies have been leaders in the electric car industry. The Hyundai Kona is expected to come with a range of 270 miles – which is not as much as some other models but should still satisfy most drivers' needs. It has an expected price point of $38-$40K USD when it comes out in 2021 making this one affordable option for drivers who want to make the switch into electric motorsports!