Are you looking for iPhone Money-Making Apps to help you make money in 2023? With the ever-growing selection of iPhone apps available, it can be hard to know which ones are best for making money.
Fortunately, we've done the research and compiled a list of the top iPhone Money-Making Apps that can help you start earning extra income this year! From investing platforms to survey sites, these apps offer a variety of ways to make money on your iPhone. Read on to discover the best iPhone Money-Making Apps for 2023.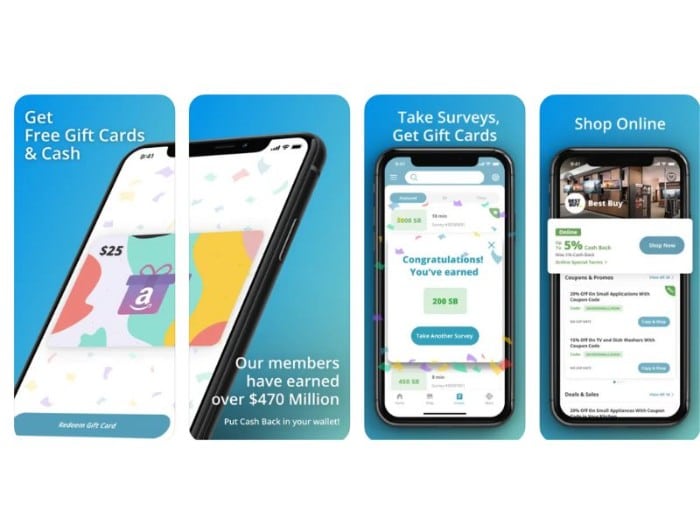 Swagbucks
Swagbucks is a cash rewards app that is completely free. It not only allows you to make money on the go, but also provides a range of rewards and incentives that make it even more appealing. With Swagbucks, you can earn cash for playing games, giving your opinion or completing surveys. Plus, when you complete surveys, you can earn rewards points that can be redeemed for free gift cards or PayPal cash on your PayPal account. You don't even have to clip grocery coupons – just snap a photo of your receipt to unlock all the available coupons and discounts.
Moreover, This free app offers exclusive deals and money-saving opportunities on new products and services whenever you try them out. As an added bonus, their members always get huge rewards in return. What's more, Swagbucks lets you cash back on purchases at popular merchants like Amazon, Walmart, Home Depot, Best Buy and many others while offering discounts up to 80%. Furthermore, there are no restrictions on how much money you can make as well as no expiration date set for most rewards.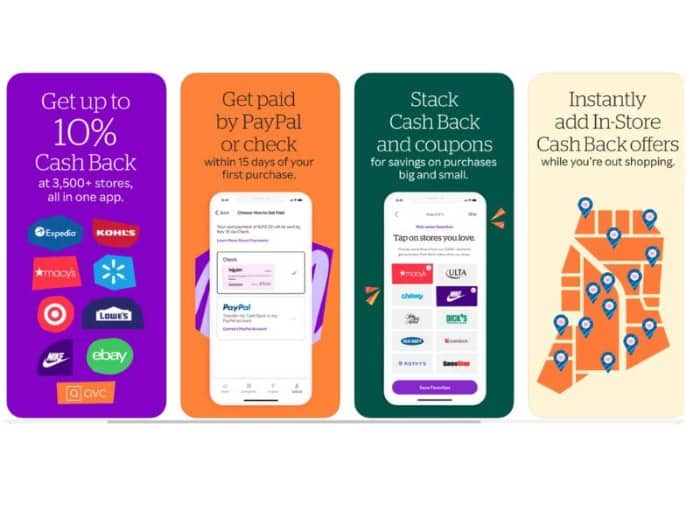 Rakuten: Cash Back & Deals
Rakuten: Cash Back & Deals is undoubtedly one of the best iPhone Money-Making Apps for 2023. With its easy-to-use interface, you can shop online and save with just one click, no coupon hunting necessary! It has over 3,500+ stores to choose from including Macy's, Kohls, eBay, Target & Ulta. This ios app also gives you Cash Back on purchases for shopping at stores you love – you can even get paid your way with a Big Fat Check or via PayPal. Plus, users can unlock unlimited $30 bonuses for every friend who signs up and shops on Rakuten.
Throughout all your travel needs Rakuten also provides Cash Back on airfare to hotels, car rentals, tours & activities. Meaning cash back is available through top brands like Tripadvisor, Groupon, Expedia, Travelocity, AirportRentalCars and more! Plus foodies can get their fill too with Cash Back on every single order from groceries to cafes and takeout – HelloFresh and DoorDash are two popular picks. And lastly when it comes to entertainment such as concerts to theatre & sporting events Fandango, Atom Tickets, Stubhub & many more offer deals and savings too.
Read More: The Best Desktop Computers for 2023
Toluna Influencers
Toluna Influencers is one of the best apps for 2023 because of its unique features, user-friendly platform and high rewards. This is one of the best survey apps that allows users to participate in online surveys and answer and complete short surveys and daily questions for points that can be redeemed for gift vouchers, cool products, or even extra money from their incentive catalogue. Toluna also offers unique digital projects that users can participate in, as well as other options such as QuickCommunities TM which allows users to connect with one another or brands in real-time.
In addition to these features, Toluna ensures the privacy and security of all its customers' data by adhering to market research best practices and being TRUSTe certified. This means that it meets all applicable regulatory expectations and external standards concerning data collection and processing activities. Furthermore, the app's user-friendly interface makes it easy and enjoyable to use while providing an excellent array of opportunities for iPhone owners who want to earn money on the side.
KOHO Financial
KOHO Financial is one of the best app for saving money due to its convenience and accessibility. With KOHO, users are able to open a full-service spending and savings account with no hidden fees, receive instant cash back on their everyday purchases, and also earn interest on their entire balance. The app has already been used by over 700,000 Canadians, making it one of the most popular iPhone money-making apps available.
KOHO also provides an innovative credit building feature that helps users whip their credit history into shape using a line of credit that can be repaid on time – allowing them to unlock future financial goals. Furthermore, KOHO boasts interest rates per year calculated daily and paid monthly that can change at any time without notice – meaning users can gain more from their money than ever before.
Caddle: Cash Back Rebates
Caddle: Cash Back Rebates is one of the best iPhone money making app for 2023. This innovative platform gives iPhone users the opportunity to earn rewards by answering paid surveys, watching ads, writing reviews and engaging with their favourite brands. With Caddle, iPhone users no longer have to worry about missing out on valuable savings or rebates. The app uses your data to provide targeted discounts and offers from your favourite brands so that you can save more money when doing online purchases and in store purchases.
Caddle also makes it easy for iPhone users to stay on top of the latest deals and promotions from their favourite brands. Thanks to its automated reminders, iPhone users never have to miss out on special offers or discounts that could save them a bundle of cash over time. Moreover, iPhone users can even set up price alerts so they'll know when certain products reach a predetermined price point, allowing them to maximize their money-saving potential even further!
Read More: The Best Android Money-Making Apps for 2023
Conclusion
iPhone Money-Making Apps are an excellent way to make extra income and save money in 2023. With apps like Toluna Influencers, KOHO Financial and Caddle: Cash Back Rebates iPhone users have the opportunity to earn rewards by answering paid surveys, playing games, watching ads, writing reviews and engaging with their favorite brands. These apps provide a user-friendly platform that is secure while providing targeted discounts on purchases made online or in store. iPhone users can maximize their savings potential even further through automated reminders of special offers or setting up price alerts for predetermined products. We hope our services bring you some extra jingle in your pocket and help to boost the digits in your bank account.