Are you looking for the best convertibles on the market for 2023? Look no further! We have compiled a list of some of the top convertibles available this year. From sleek sports cars, pony cars to luxurious cabriolets, there is something here to suit every taste and budget. Whether you are looking for a rear wheel drive, rear wheels, or all wheel drive convertibles, there is sure to be best for you.
Whether you're looking for speed, convertible roof, body styles, tech features or simply an open-air experience, these vehicles are sure to turn heads – both in terms of design and performance. So if you're interested in taking advantage of all that convertible cars have to offer, read on and find out our latest convertible reviews. So you can make sure which models made our cut as the very best convertibles for 2023!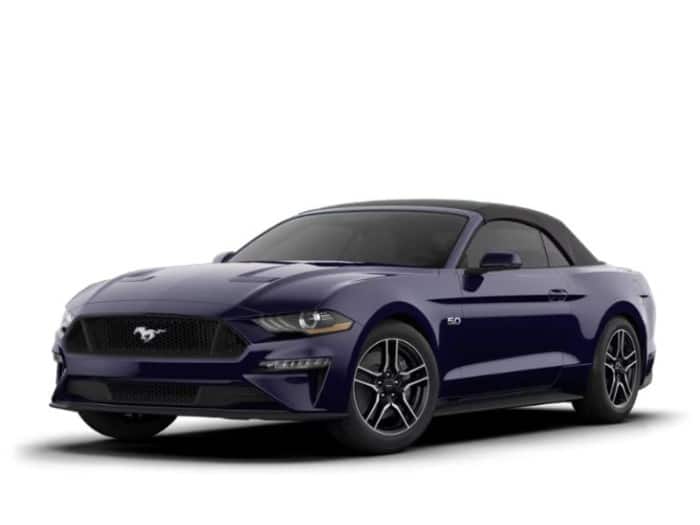 2023 For Mustang® GT Premium Convertible
The Ford Mustang is the perfect convertible to take you through 2023. With its powerful 450-hp 5.0-liter V-8 engine and special performance packages, it's sure to deliver an exhilarating ride on any road. The Mach 1 version takes the power up a notch with 20 additional horsepower for greater speed and acceleration. Plus, with its limited-slip differential and Brembo brakes, you can count on a secure grip during any tight turns or high speeds. On top of that, its sleek design will surely turn heads wherever it goes. Even better, all of this power comes at a comfortable starting price, making the Ford Mustang one of the best convertibles available for 2023.
2023 Mazda MX 5 Miata
The 2023 Mazda MX 5 Miata is an exceptional choice for a convertible car. Not only does it make driving fun, but it also boasts superior performance and handling capabilities. The lightweight two-seater ensures fast acceleration, while the manual transmission allows the driver to take full control of the experience. Additionally, the cabin layout has been designed to maximize legroom and comfort when driving long distances. Thanks to its precise tuning and superb engineering, the 2023 Mazda MX 5 Miata offers a truly exhilarating ride that will provide endless amounts of joy and excitement. For those looking for an exhilarating ride in a reliable convertible sports car, look no further than the 2023 Mazda MX 5 Miata.
2023 Chevrolet Camaro
The 2023 Chevrolet Camaro is the perfect convertible for those who want a combination of performance and style. With powerful engines and an aerodynamic design, this car will dominate on the streets and race tracks alike. The dual-mode exhaust gives drivers the choice between peak performance at higher speeds or a more aggressive sound at idle. Additionally, Magnetic Ride Control™ allows for incredible responsiveness and increased wheel control, so you can take corners with ease. The sculptural decklid, horizontal lamps, and rear diffuser complete the look of this stylish car. If you're looking for power, style, and comfort in one convertible package then the 2023 Chevrolet Camaro is your best bet.
read More: The Best Car Battery for 2023
Mercedes-Benz E-Class
The Mercedes-Benz E-Class Cabriolet is the perfect convertible for 2023, combining both luxurious comfort and dynamic performance. It features a sleek front with powerdomes, as well as an intuitive infotainment system MBUX that provides convenience and high tech capabilities. The interior of the E-Class Cabriolet is designed to provide a comfortable atmosphere and even has various customization options to ensure you get a car tailored to your individual needs. In addition, the vehicle provides outstanding open-top driving comfort with its effective suspension system and low center of gravity.
The vehicle also comes with powerful yet efficient engine options that offer plenty of power while still being fuel efficient. If you're looking for a four-seater convertible that can also accommodate adults in the rear seats, then look no further than the Mercedes-Benz E-Class. With this model, you can be sure of ample seating space and maximum comfort – even when riding with your grownup friends!
2024 Chevrolet Corvette E-Ray Convertible
The 2024 Chevrolet Corvette E-Ray Convertible is the perfect car for those who want a truly remarkable driving experience. With its powerful e-AWD system, LT2 V8 engine, and standard all-season tires, it offers a thrilling combination of performance and comfort that can only be found in a Corvette. Its sophisticated technologies make this car capable of competing with the best cars in the world, while also providing a smooth and comfortable ride. It's no wonder that this car has become one of the most highly sought after convertibles for 2023.
Read More: The Best Android USB C Car Charger for 2023
Conclusion
2023 is the year of convertibles, and there are a variety of options available to suit every budget. From the affordable Ford Mustang to the luxurious Mercedes-Benz E-Class Cabriolet, you'll be sure to find a convertible that meets your needs. If you're looking for power, style, and comfort all in one package then look no further than the 2023 Chevrolet Camaro or 2024 Chevrolet Corvette E-Ray Convertible. No matter what type of car you choose this year, make sure it's a convertible – they offer an exhilarating experience like none other!