On October 13th, Apple announced along with the iPhone 12 on their smart speaker – HomePod mini, the new edition to apple's smart speakers' collection. The new speaker comes with Siri, the voice assist, supports HomeKit protocol and among its many features, there's the ability to function as smart intercom.
The new speaker comes 3 years after the original HomePod. This product is here to go head to head with the Google's and Amazon's smart speakers – Google Nest and Amazon Echo.
HomePod mini comes with sphere design, in black or white color and a touchpad located on top of the speaker for controlling the it. Inside the HomePod, we can find a speaker that aims downward with 360° surround sound technologic.
The speaker will be equipped with the company's Apple S5 chip that runs Siri and computational audio technologic. It can also function as the "Smart House Brain" which will active any device that support HomeKit. Also, HomePod will come with user recognition system, and the ability (in case you have multi smart speakers) to active all the speakers at same time as a stereo system. In addition, the speaker can function as an indoor intercom.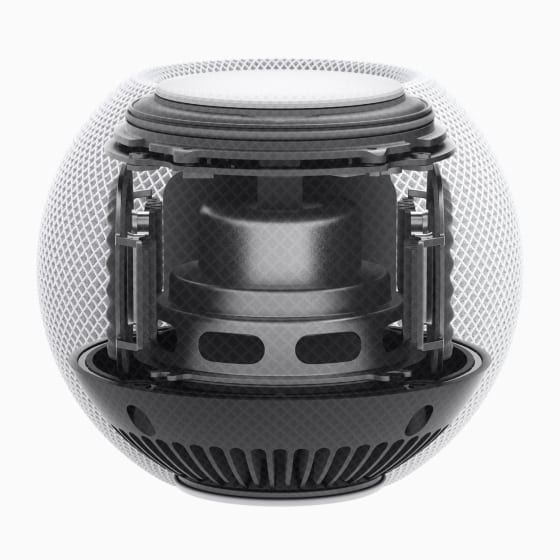 The new Apple HomePod mini will be available for pre-order starting from November 6th with a price tag of $99.
Apple tries to control another section in the gadget world, but we aren't sure they can do it with this speaker. Yes, the price is very friendly, especially for Apple's products, but this product is not perfect. One major flaw is that the HomePod Mini doesn't support Spotify.