The racing game "Need For Speed: Hot Pursuit" from 2010 is being remade for Xbox, PlayStation 4, Xbox one, Nintendo Switch and PC. The game will arrive on November 6th for the first 3 consoles, and on November 13th to the Nintendo Switch.
The new version of the game will include new modern graphic polish, new story line and multiplayer mode.
The multiplayer mode will be crossed platform. It means that you can play online with your friends regardless of their console.
Hot Pursuit is like every Need For Speed game. It is about racing and be the 1st to get to the finish line. Beat your friend is not the only thing you can do in this game. In Hot Pursuit you can play as the police and pursuit your friends while they race each other, tackle them and break their cars.
Social wise, the remastered game will have special system called "Autolog". In Autolog, you can see the race records of your friends, so you will be able to break them and challenge them back.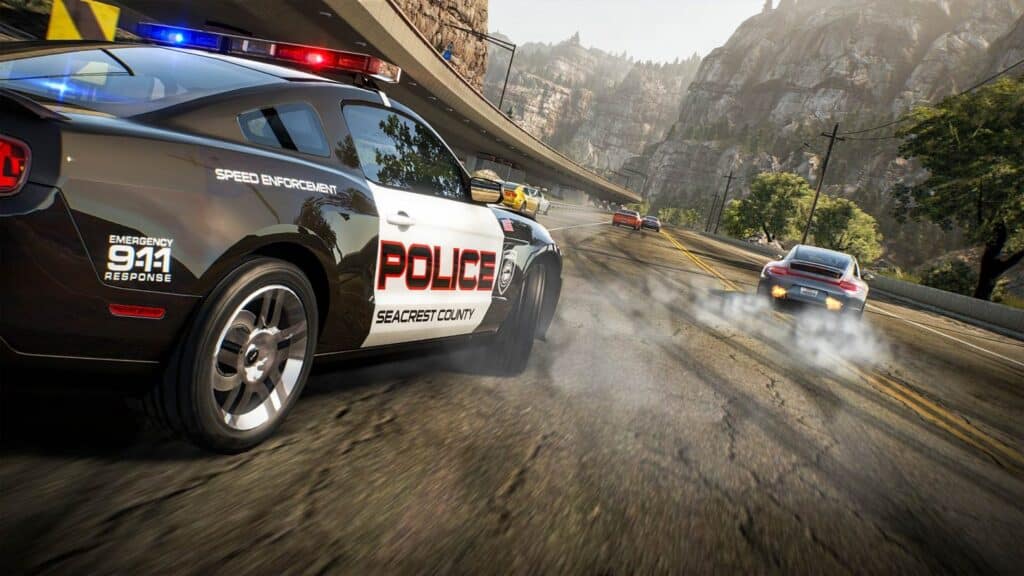 The game on many platforms will work like this:
The Switch, PS 4 and Xbox one will run the game on 1080p and 30fps.
PS4 Pro and Xbox One X will run the game on 60fps and 1080p or upgrade (build in ability for those 2 platforms) to 4k with 30fps.
The PC Players will be able to play 4k up to 60 fps.
Need For Speed: Hot Pursuit Remastered will be available on November. For Xbox, PlayStation and Nintendo Switch the price will be $40 and for the PC the price will be 30$ on Steam