Intel officially announced on their first dedicated graphic card for thin and light laptops – the Intel Iris Xe MAX. The new Iris will be based on the Xe-LP architecture and will be available in Asus, Acer and Dell laptops.
The new Intel Iris is equipped with Intel's Deep Link technology which has the ability to combine the graphic card of the laptop and the built in CPU graphic card for better performance.
With Iris Xe MAX, Intel get their first step into the graphic card market and go head to head with Nvidia and AMD. The new GPU dedicated for creating high quality content on the way on light and thin laptops thanks to Deep Link technologic.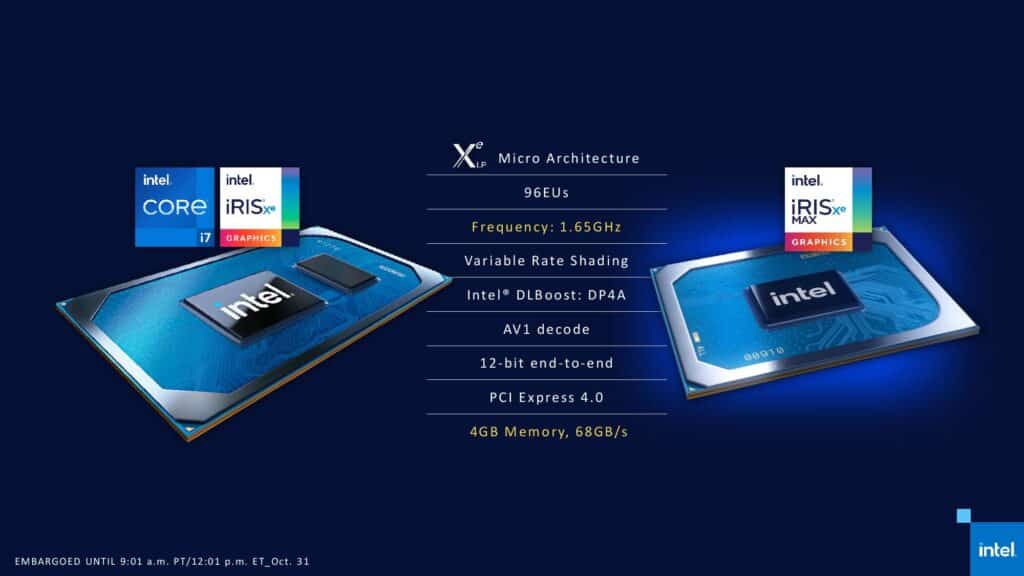 Intel Iris Xe MAX comes with manufacturing process of 10nm SuperFin ,97 graphic EU with peak clock of 1.65 Ghz , memory size of the card is 4GB LPDDR4X type and PCIe 4.0 connection type.
The Deep Link technology lets the new graphic card use the DLBoost DP4a booster and combine forces with the Tiger Lake processor and get to even higher boost performance, which according to Intel themselves, it can surpass twice the performance of Nvidia Geforce RTX 2080.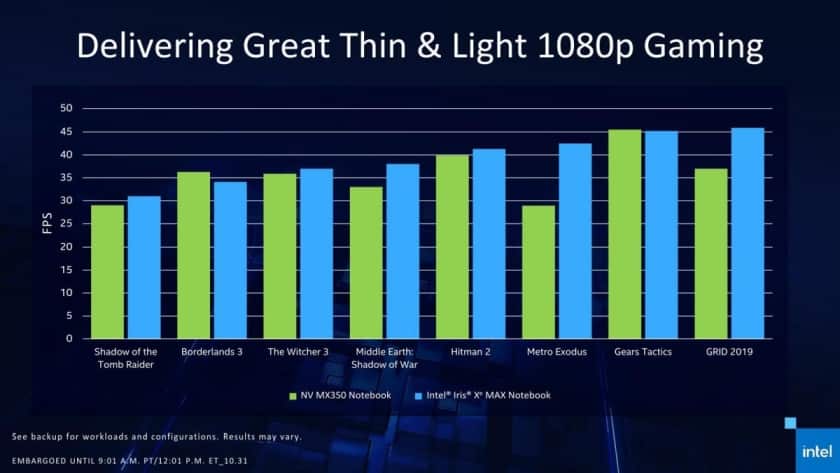 Xe MAX is made for creating content on the go and supports many content creator software such as Hand Brake, OBS, XSplit, Topaz Gigapixel AI and more that support Intel's Deep Link technology or will support it.
More the that, the new Iris Xe compete with other dedicated (thin and light laptop) graphic cards such as Nvidia Geforce MX 350 which give same and even better performance with 1080p games.
The new Intel Iris Xe MAX graphic card on his first stage will come to Acer Swift 3x, Asus VivoBook TP470 and Dell Inspiron 15 7000 2in1