We all know how difficult it can be to lose weight, get into shape and get an incredible body that everybody will admire. And with the rise of cases of obesity and diabetes, it is important to take care of our health. But you do not need to go to a gym anymore! Because there are numerous brands offering great exercise equipment that will help you tone your body. One of these is an exercise bike. Exercise bikes are a great way to get in shape.
If you are looking for the best indoor exercise bikes to buy in 2022, then you have definitely come to the right place. We have reviewed numerous exercise bikes so you can find the best one for your needs.
Read more: Keto Diet: Beginner's Guide
Here are the best Indoor Exercise Bikes to Buy in 2022: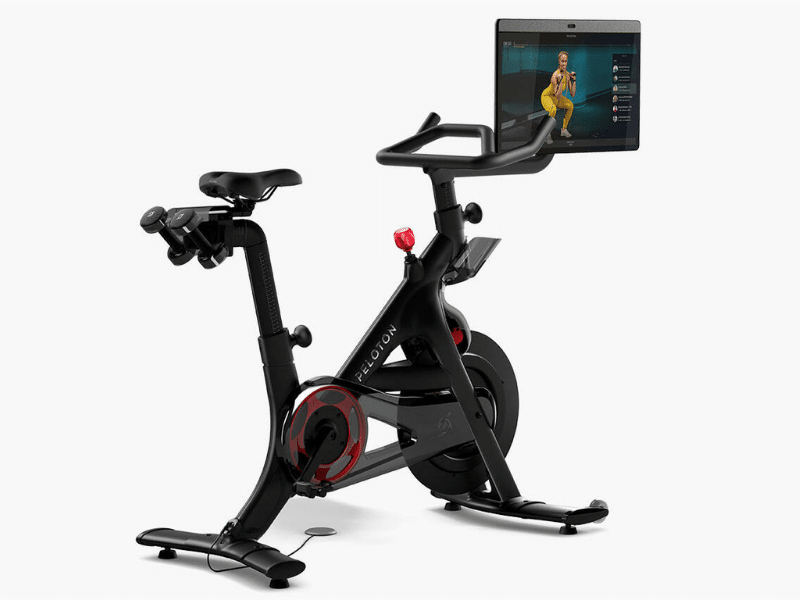 Peloton remains one of the most beloved brands in the fitness community. Their Peloton exercise bike is no different. It is the best home exercise bike for streaming sessions. It has a large screen on the front that allows you to access thousands of live and on-demand classes. These include everything from yoga to treadmill sessions and even meditation. But it is not just about the screen on this bike, it also has a heavy-duty steel frame that can help you lose weight fast. This indoor cycling bike has a higher weight capacity, making it suitable for users of all types. 
The only downside is that it has a starting price of $1,495. So this one might be out of reach for many people who are not ready to spend that much money on an exercise bike. However, if you can afford it, Peloton's exercise bike is a great option for you to consider.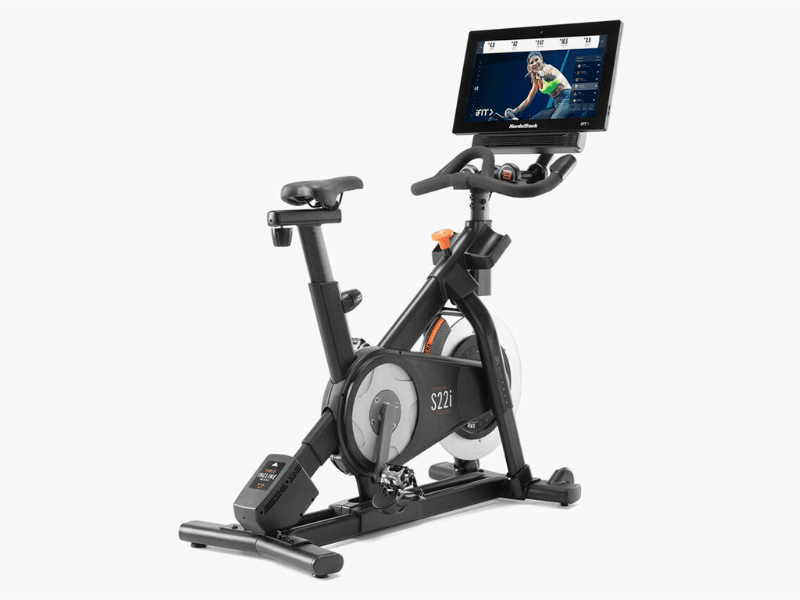 Another high-end indoor exercise bike is the NordicTrack S22i Studio Cycle. A 22-inch spinning touch screen on the NordicTrack studio cycle allows you to stream a selection of iFit live and on-demand fitness classes. It has interactive workouts led by professional trainers. It shows you your distance, speed, time, and pace, as well as other training stats. With its wide range of magnetic resistance levels, the NordicTrack studio cycle will allow you to tone and strengthen your entire body. Its Silent Magnetic Resistance also makes for an exceptionally quiet workout. Last but not least, it boasts an Automatic Trainer Control that adjusts your incline & resistance levels during class to match your trainer's levels. NordicTrack Commercial S22i Studio Cycle is one of the most well-rounded indoor cycling bikes on the market at the moment. It costs $1,999, which makes it even more expensive than the Peloton model.
If you are looking for the best exercise bike for under $1000, then this may be the one for you. It is being touted as an affordable Peloton alternative with a similar set of functions. The Schwinn Fitness IC4 comes with a silent magnetic resistance to give you a smooth workout experience. It also boasts a lot of workout programs to help you get the maximum out of your workouts.
The Schwinn IC4 comes with an adjustable resistance knob, ergonomically designed seat, and console display to track all your performance metrics while exercising on this bike. It also has an SPD foot pedal with cages for added stability. This indoor cycling bike supports third-party apps including Zwift and Peloton. Overall, this is a great indoor cycling bike under $1000 that will give you a full-body workout and an immersive experience with its resistance options and workout programs.
Rogue Fitness is a well-known company in the fitness industry that has been at it for about 15 years. They have always brought high-quality equipment at competitive prices to home users and commercial gyms alike. The Rogue Echo Bike is one of the best air bikes on the market that you can buy today. It is a great addition to the company's impressive lineup. This heavy-duty bike uses a fan blade to create resistance, making you completely in control of your workout. Because of its one-inch rolling wheels, it is easily portable despite weighing a solid 127 pounds.
This indoor bike also has a monitor, which can track down your time, distance, heart rate, and total calories burned. With this kind of adjustability and all other features the Rogue Echo Bike has to offer, you get one of the most user-friendly pieces of equipment on the market.
The JOROTO X2 manages to provide an incredible array of capabilities at a truly astounding price of just under $400. This indoor cycling bike features a 35 pounds flywheel, a 4-way adjustable seat, and handlebar, and can hold a weight of up to 300 pounds. The JOROTO X2 comes with toe cage pedals, meaning you can wear sneakers or any cycling shoes while riding this unit. It has a 10.2-inch iPad holder that you can use to watch any content of your choice. It also has a magnetic brake system that is extremely quiet and smooth even during high speeds. The X2's maximum resistance is fairly intense, allowing it to challenge people of all skill levels. Overall, if you're looking for a magnetic spin bike at an affordable price, the JOROTO X2 makes a great option.
The Echelon Ex-15 model is a great low-impact workout option that can help you to stay fit in between rigorous workouts. It is one of the cheapest bikes in Echelon's "Connect" range of exercise bikes. But don't be fooled by the affordable price tag as it provides a great ride. One of its main selling points is its 32 magnetic resistance levels. With 32 resistance levels, the Echelon Ex-15 makes it smooth to control your training intensity. Echelon membership includes 45-minute rides, endurance training, climbing, and HIIT sessions for those who want some extras. Overall, if you're looking for an affordable Echelon bike that will provide years of rotational training options, this is a great pick.
The Inspire Fitness Indoor Cycle is a compact exercise bike that can be used in any area. Even if you live in an apartment, the Inspire Fitness IC1.5 Indoor Cycle will still work for your exercising needs. It is one of the most stylish exercise bikes available on the market.
The Inspire Fitness IC1.5 Indoor Cycle has a sturdy steel frame with adjustable handlebars and a seat, so you can achieve the most comfortable position when cycling. Its 31 pounds flywheel will ensure that you get the most realistic feel when riding, which will further motivate you to exercise more often. It also has Bluetooth connectivity, and the Inspire Fitness app includes various video routines.
Horizon Fitness gives three styles of exercising bikes: Indoor Cycle, Recumbent Exercise Bikes, and Upright Exercise Bikes. These bikes are sturdy and made from high-quality materials. Like other stationary bikes, it has an LCD console for monitoring heart rate and calories burned in real-time. You can access Horizon StudioCycles, which allows you to do workouts from cadence pushes to climbs. Moreover, it is equipped with a tablet holder, Bluetooth speaker, and adjustable handlebars and saddles. 
Other Great Exercise Bikes
RENPHO AI-Powered Bike
Sunny Health & Fitness SF-B1805 Pro
Keiser M3i Indoor Cycle
Pooboo Indoor Cycling Bike
YOSUDA Bike