The CEO of Apple, Tim Cook revealed a face mask that Apple invented to help medical teams cope with the coronavirus. Apple is not the first high-tech company to join this fight.
Apple's plan is to make millions of masks and send it to medical team all around the world. As we speak, Apple already sent about 20 million masks to the US authorities.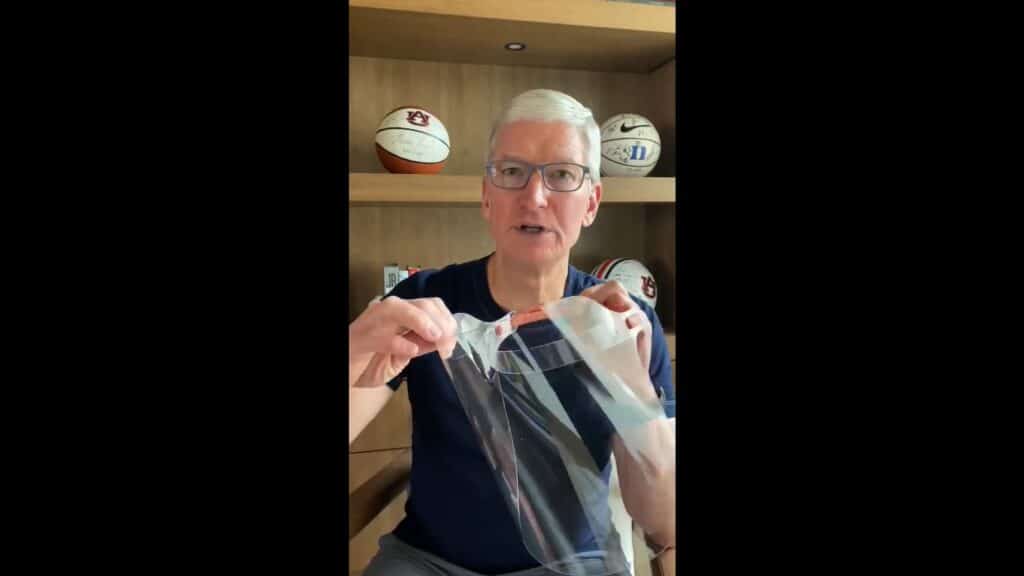 In a video that was posted on Twitter, Cook, Apple's CEO, revealed that Apple used its suppliers and manufactures around the world to create protection gear which will get to different countries in need.
Moreover, Cook said that the companies employees such as designers, engineers and logistic staff members, all joined and contributed to this cause. According to Tim, the first shipment already arrived to Kaiser hospital in Santa Clara and received a positive feedback from the doctors.
The face masks have 2 parts – plastic cover and a flexible band that can be adjusted to the doctor's head. Cook claims that due to its design, 100 masked can be packed in one box and the assemble of the masks is done by the medical staff in less than 2 minutes.
The CEO said Apple is using its manufacturing capabilities in the US and China to make about a million masks per week and transfers it to the US authorities for distribution. Apple hope to send masks outside the US as well. Cook asked everyone who watched to stay at home so we will be able to win this fight.